Orange cake: a recipe worthy of the Bake-Off trophy
This orange cake is an easy recipe that you can prepare at home. Get a smooth, fine and creamy dessert to enjoy your loved ones.

on today's menu
Share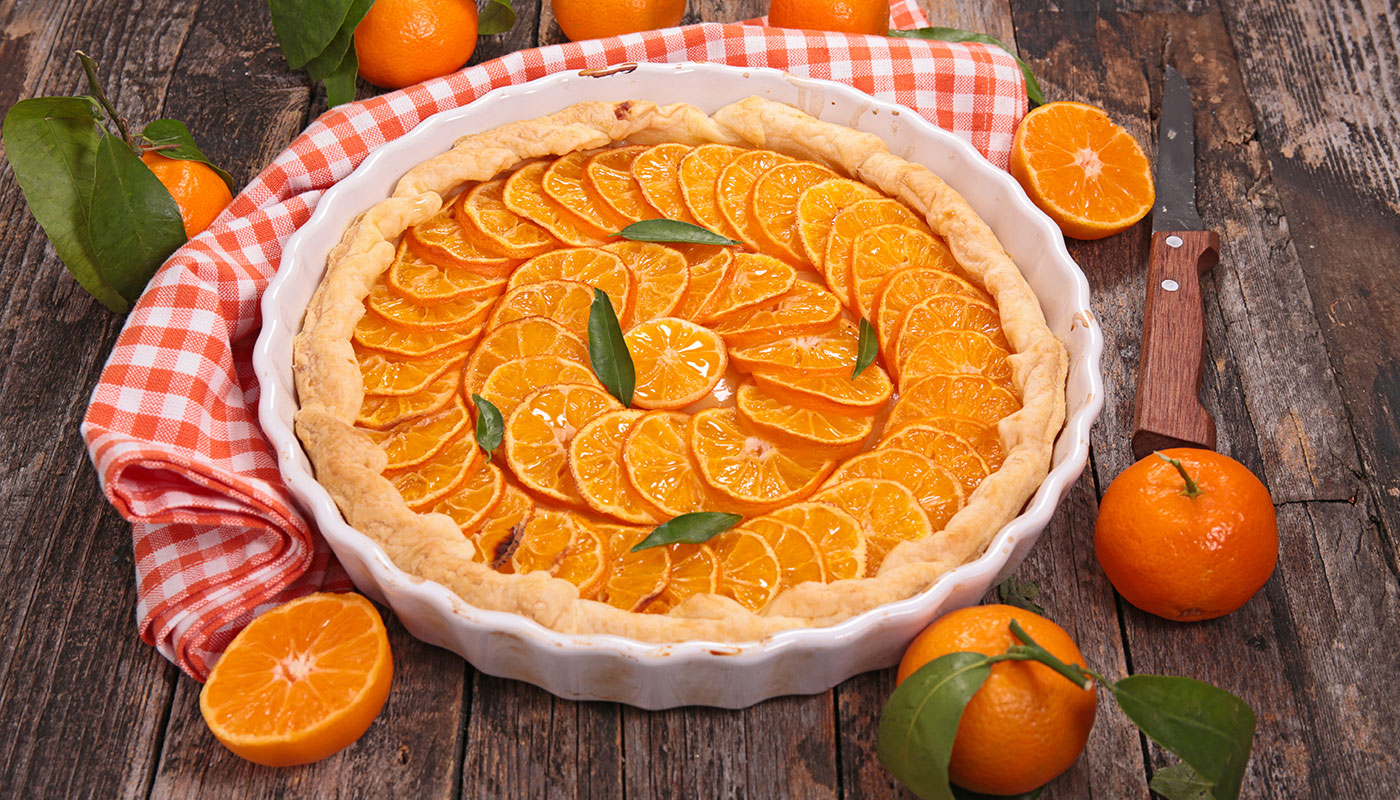 A soft, delicate and creamy cake, like patisserie, but homemade. In addition, it uses few ingredients, seasonal fruit and is easy to make. If there are children in the family, you can spend an afternoon together as pastry chefs. With oranges, mandarins, cheese, eggs, puff pastry, sugar and enthusiasm, nothing can go wrong.
INGREDIENTS:
Butter
Flour
1 round sheet puff pastry dough
5 eggs
120 g sugar
15 g corn-starch
2 juicing oranges
200 g butter
1 tub cream cheese

Orange marmalade
1 glass water
INSTRUCTIONS:
1. Take a round sheet of puff pastry and refrigerate it for at least 30 minutes before baking.
2. Spread a mould with butter and then sprinkle with flour so that it can be removed without difficulty.
3. Spread the dough over the mould and trim the excess edges once you've spread it all out.
4. Prick the base of the dough and bake for 20 minutes at 180ºC.
5. In the meantime, make the filling. Put the 5 eggs, sugar and corn-starch in a saucepan and cook the mixture over medium heat until it thickens. Stir it well so that all the ingredients are well blended. Once they are all mixed, add the juice of two oranges and stir everything until it is a very thick mixture. Remove the pan from the heat and let it cool.
6. When the paste is cold, add the butter in cubes along with the cream cheese, and mix it with the help of a whisk.
7. Fill the dough you have baked with this mixture.
8. Put half a can of bitter orange marmalade in a bowl and add a little warm water. Stir to make the jam more liquid and spread the mixture over the cake.
9. To improve the presentation, decorate the surface of the cake with mandarin segments and a few mint leaves.