Recipe for chicken tikka masala
Have you ever tried the fantastic Indian recipe for chicken tikka masala? Take note of all the steps and enjoy chicken cooked in a different way.

on today's menu
Share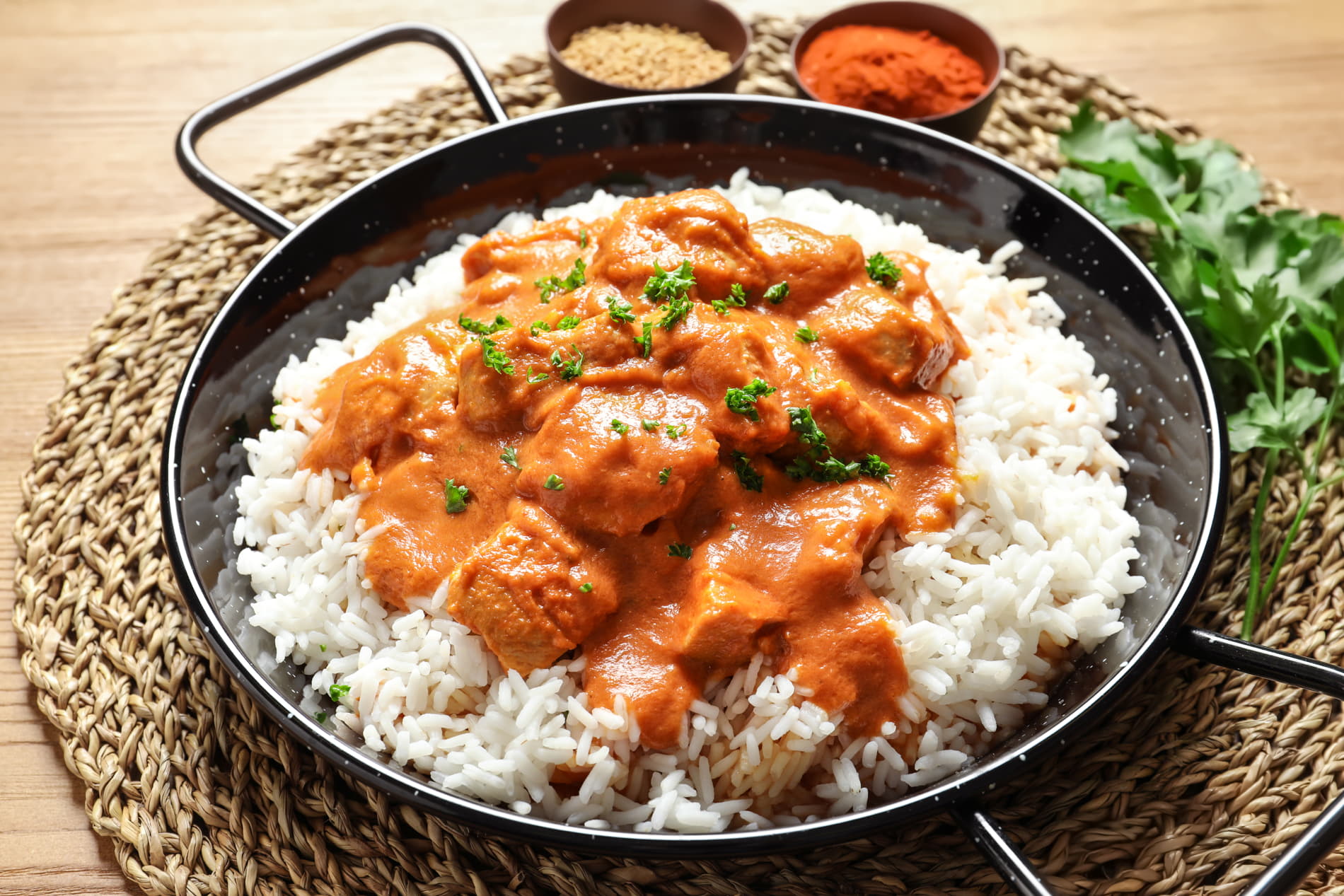 Chicken is one of the most versatile foods and it is part of the gastronomy of all the cultures around the world. You can find it roasted, in soups, chargrilled or marinated in spices, such as in one of the most internationally- famous curry recipes: chicken tikka masala.
This dish has controversial origins. There is no doubt that Indian cuisine is a major influence, but many experts argue that it originated in Great Britain, a country with a large of Hindu population. Certainly, wherever it comes from, what is important is that you can enjoy this dish whatever part of the world you are in, even in your own home.
It is an easy and original recipe that will please all your diners. You can serve it with white rice or with lentil bread. The result is delicious thanks to the unmistakable flavour of its sauce.
How to make chicken tikka masala at home
Ingredients
1 chicken breast
1 spoonful of ground ginger
1 spoonful of turmeric
1 spoonful of salt
1 spoonful of coriander seeds
1 spoonsful of ground cumin
Half a spoonful of cayenne pepper
Juice of half a lemon
1 natural yogurt
2 onions
1 spoonful of garam (a combination of spices from northern India, among which are: coriander seeds, cumin, cinnamon, cloves, nutmeg, cardamom and black pepper).
1 spoonful of tomato concentrate
400 ml coconut milk
Coriander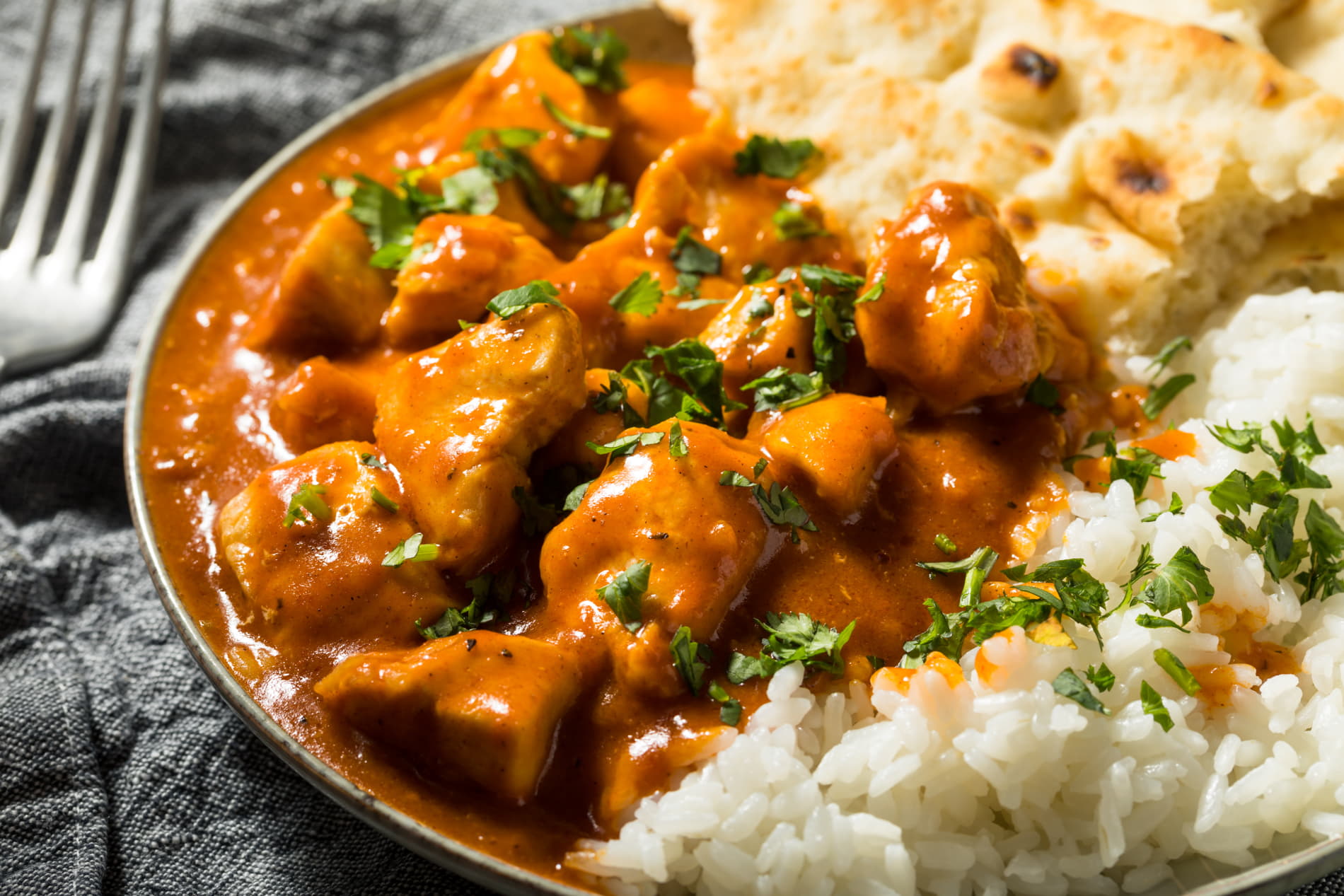 Step by step instructions
Cut the chicken into strips and put them in a bowl. Add all the spices on the list (except for the garam), the yogurt and the lemon juice and mix all the ingredients together until they are well combined.
Leave it to marinade in the fridge for at least four hours, even better if you can leave it overnight.
Once marinated, cut the onions into julienne strips and fry them until golden in a pot with a little extra virgin olive oil.
Then add the chicken to the onion and cook them together.
After this, add the coconut milk, the tomato concentrate and the garam.
Leave it to cook on a low heat for 15-20 minutes, stirring occasionally.
When the cooking time has passed, serve the chicken on a dish with the sauce and a little chopped coriander on top, and its ready!