Rice with chard: traditional Valencian recipe
Rice with chard is a typical recipe from Valencia and a healthy rice, light and full of properties. We tell you the traditional recipe.

on today's menu
Share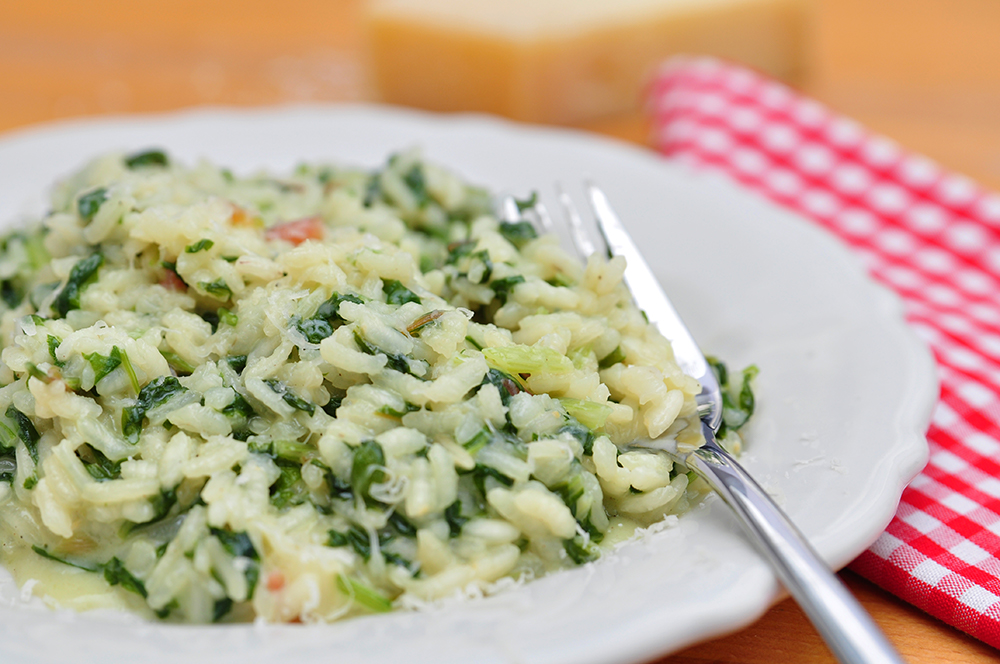 Rice with chard, or arròs amb bledes in Valencian, is a dish from the gastronomy of the entire Valencian Community. A rice which, in many homes, is linked to the memory of the dishes that grandmothers would prepare, followed by mothers on Sundays, and which would bring the whole family together around the dinner table. It is also known as arròs en banderetes and kale casserole. This rice can be served as a soup or creamy. In the past, it was cooked in a clay pot.
Its main ingredients are rice, chard, white beans and potatoes although, in many instances, it is also customary to add dried cod and snails. If you want vegetarians or vegans to be able to enjoy this dish, simply leave out the last two ingredients. In fact, as it only contains vegetable produce, it is commonly eaten during Lent.
Valencian recipe for rice and chard
The preparation of rice with chard and snails is very easy. If the beans are already cooked, it won't take longer than 30 minutes to prepare this Valencian rice dish. Once the rice is cooked, leave it to rest for 5 minutes so that the liquid is absorbed.
Ingredients for 4 persons:
400 g of rice
150 g of white beans
2 medium potatoes
2 garlic cloves
1 onion
1 ripe tomato, grated
A bunch of chard
Sweet paprika
Extra virgin olive oil
Saffron and salt
Water
A handful of snails (optional)
How to prepare:
1. Chop the onion and sauté it in a saucepan with the sliced garlic and the olive oil.
2. Add the chard and continue to sauté for a few minutes.
3. Add the grated tomato, the sweet paprika, the diced potatoes and a little salt. Cook for several minutes on a low heat, stirring from time to time and cover with water.
4. Let it boil for 20 minutes on a high heat and then add the cooked white beans, rice, saffron and snails (optional).
5. Let it boil on a high heat for the first 5 minutes, and then lower the heat and cook until the rice is ready (some 10 minutes, depending on the variety used).
6. Let it rest for 5 minutes and it is ready to eat!



Rice with chard in a Thermomix


Rice with chard can be cooked in a Thermomix or any other kitchen robot by following the manufacturer's instructions. This delicious recipe will be ready to eat in less than 40 minutes.