Salmon with broccoli: a healthy recipe
Salmon with broccoli is a nutritionally complete meal and very tasty. With soy sauce and the right touch of spice it will be delicious.

on today's menu
Share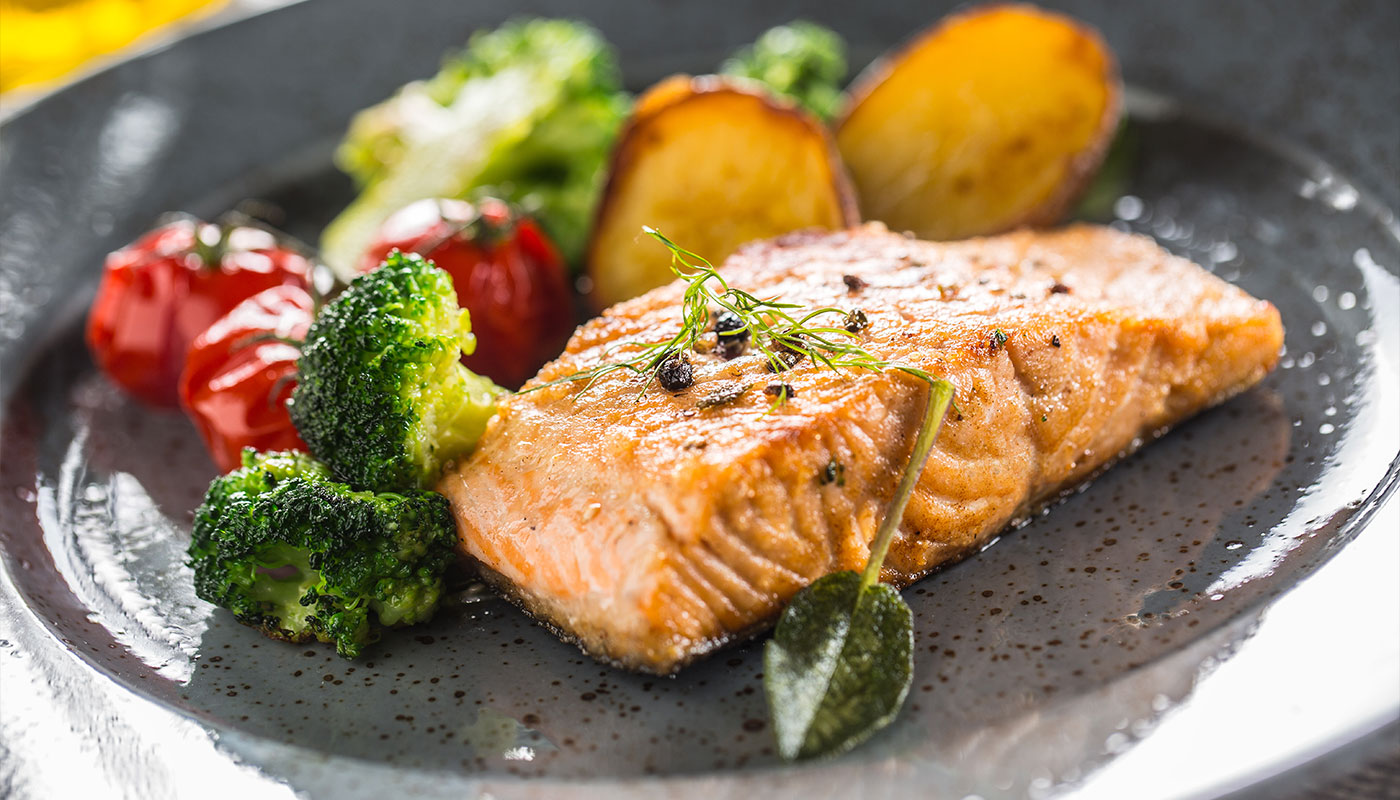 It is delicious, nutritionally very complete and will be ready in twenty minutes. A perfect combination of ingredients, very simple to prepare and with the right touch of spices to give that oriental touch to this gastronomic jewel. The salmon is juicy, the broccoli tasty and you will look great in front of your guests.
INGREDIENTS:
4 salmon loins

100 ml soy sauce
100 ml water

1 tbsp sesame oil
1 tablespoon ginger powder
1 garlic clove
1 tablespoon corn-starch
400 g broccoli
Extra virgin olive oil
1 tablespoon sesame seeds
INSTRUCTIONS :
1. Put the soy sauce in a bowl and add the water, sesame oil, ginger powder, minced garlic clove and corn-starch. Beat well until you get a uniform mixture.
2. Now cut the broccoli into small bouquets and set aside.
3. In a very hot non-stick pan, add a tablespoon of EVOO and fry the salmon loins, for about 3 minutes on each side at most. Set aside.
4. In the same pan, sauté the broccoli. When it is ready, add the salmon loins and the sauce you mixed before.
5. Cook everything for 2 minutes over medium/strong heat.
6. Serve a salmon loin on each plate and accompany it with the broccoli and a spoonful of the reduced sauce.