San Francisco Cocktail: recipe and ingredients
The San Francisco cocktail is a classic. Discover the recipe and ingredients in this article! And, what's more... Alcohol-free San Francisco!

on today's menu
Share
Orange juice, pineapple juice, peach juice and grenadine. These are the ingredients that make up the San Francisco, a cocktail born in the seventies which, despite the passing of time, is still one of the most popular drinks today.

It is believed that this cocktail, which interestingly doesn't contain any alcohol, was created in the city of San Francisco. A waiter, suffering from accumulated tiredness and a few too many drinks, fell asleep on the job. In the morning, his boss surprised him as he slept at the bar. To avoid a real dressing down, the barman told his boss that he was waiting for sunrise because he wanted to make a cocktail inspired by the orangey tones of the new day. With this creative idea and a few simple fruit juices and grenadine that he had to hand, he created the San Francisco with the ingredients we know today.


San Francisco: ingredients
The recipe for the San Francisco is super easy, as you will see below. If you are wanting to make your San Francisco at home, here are the ingredients you need:

-40 ml orange juice
-30 ml lemon juice
-40 ml pineapple juice
-30 ml grenadine
-1 tablespoon sugar
-1 slice orange
-1 morello cherry
-crushed ice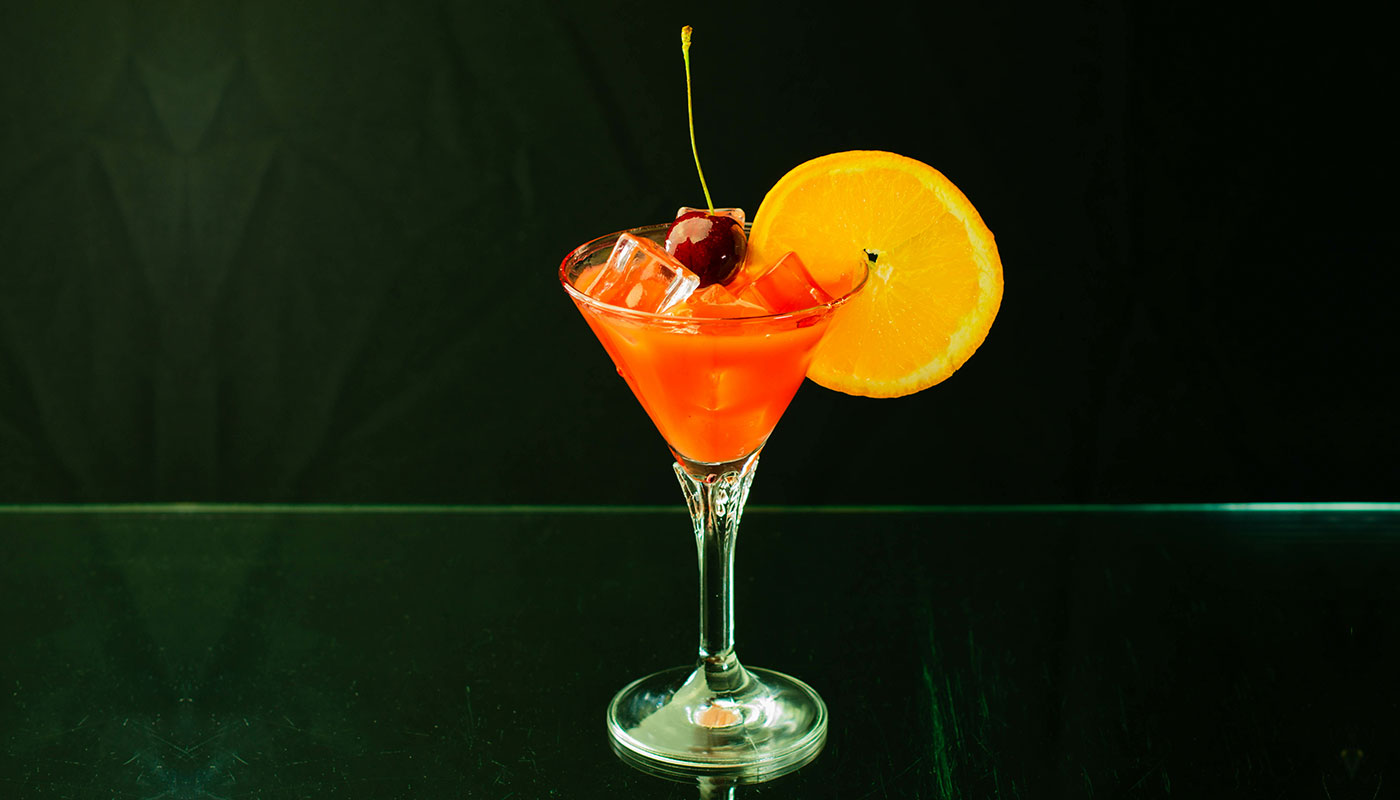 San Francisco: a very cooling recipe
To make this alcohol-free San Francisco, you will need to use a wide cocktail glass so you can admire the specific colours it contains. Firstly, mix a tablespoon of sugar with a little grenadine and place the glasses face down in the mixture so the coloured sugar coats the edges.

Next, fill the cocktail shaker with crushed ice and add the orange juice first. Then add the peach juice, and then, the pineapple juice. Shake thoroughly for 30 seconds and pour into the glass. All you need to do now is add the grenadine (use a stirrer to do so) so it falls to the bottom of the glass. Decorate the cocktail with a slice of orange and a morello cherry...and voilà!

If you want to make the San Francisco cocktail with vodka, it's simple: just add 30 ml per person to the mixture.

Enjoy!