Sautéed vegetables with marinated free range chicken and cheese sauce with almonds
The sautéed vegetables with chicken dish is simple to prepare. With healthy ingredients, you can enjoy a tasty low-calorie recipe.

on today's menu
Share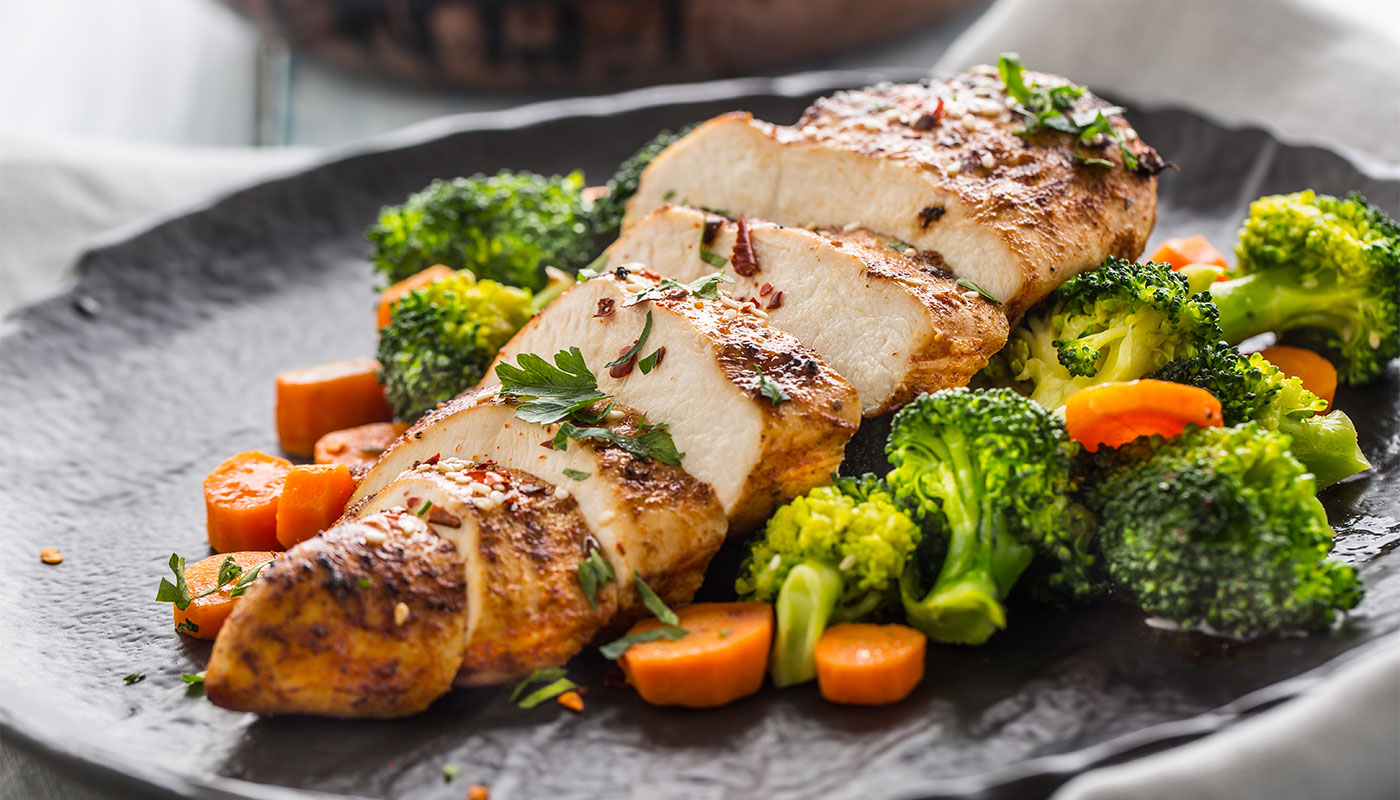 INGREDIENTS (for 4 people):
STEP BY STEP METHOD:
1.Wash all of the vegetables and cut them however you prefer.... Or however your family like them!
2. Marinate the chicken with lemon to give it flavour. To do so, cut the breasts into strips and place them in a bowl with pepper, coriander and the lemon juice. Leave the chicken as long as necessary.
3.Sauté the vegetables in a frying pan with extra virgin olive oil. It is important to cook each vegetable separately. Note! If you want the vegetables to cook faster, you can add a splash of water.
4. Once you have sauteed all of the vegetables, add a good splash of olive oil to the chicken.
5. Meanwhile, make your cheese sauce. For this, add the fresh cheese, natural yoghurt, coriander leaves, lemon juice and a pinch of pepper to a bowl. Mix all of the ingredients together until you get a thick sauce.
6. Toast the almonds in the frying pan without them becoming too golden and crush them using a pestle and mortar.
7. Fry the marinated chicken in a frying pan with olive oil and add the vegetables you have just cooked.
8. Serve the chicken with the vegetables and pour the cheese sauce on top. Add the crushed almonds on top and a drizzle of olive oil.