Skin care: tips for healthy skin
Looking after your skin is a must if you want it to stay healthy and radiant. Delay the signs of ageing and avoid everything that can harm its appearance.

health and beauty
Share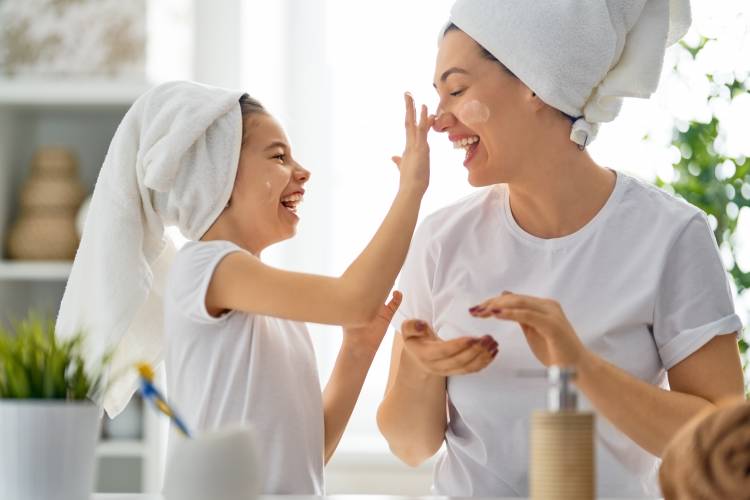 Over the years, our skin loses many of its properties, in particular elasticity, firmness and moisture. Age spots are another factor we should bear in mind, since as we age, more pigmentation appears in our skin. The question is: can we hold back or delay the appearance of these signs of ageing?
And the answer is yes - the key lies in prevention and taking care of our skin. There are many factors involved in the ageing of our skin, including smoking, stress, sudden changes in temperature, diet and sun exposure, and more.
Moreover, the skin is our body's only organ that requires different attention and care depending on our age, the season of the year or our state of health.
According to the Spanish Academy of Dermatology and Venereology, the life stages of childhood, adolescence, maturity and old age all involve profound changes in every aspect of being human, and the skin is no exception:
The skin of an infant, for example, can be up to ten times more sensitive than that of an adult, and it is important to be extremely careful with its protective mantle.
Adolescence comes with its own specific dermatological complications, such as the appearance of acne.
In maturity, the skin suffers as a result of work-related considerations, such as stress or lack of sleep, without counting the negative influence of

vices such as tobacco, alcohol or drugs.
And, in old age, the superficial layers of the epidermis are depressed and fibres are no longer produced, with a consequent loss of skin tonicity.
How should we look after our skin
1. Cleansing. Cleansing is one of the most important steps in maintaining good skin care. Facial cleansing must not be neglected. It should be done twice a day, in the morning and at night, before applying moisturising treatments. If the skin is not clean, it will not be able to absorb the active ingredients from products designed for moisturising and nutrition.
2. Moisturising. Dehydrated skin can be the cause of other skin diseases. For skin to be healthy and able to perform all its functions, it is essential that it is properly hydrated. Not all areas of our skin have the same characteristics, and that is why products need to be suitable for each specific area.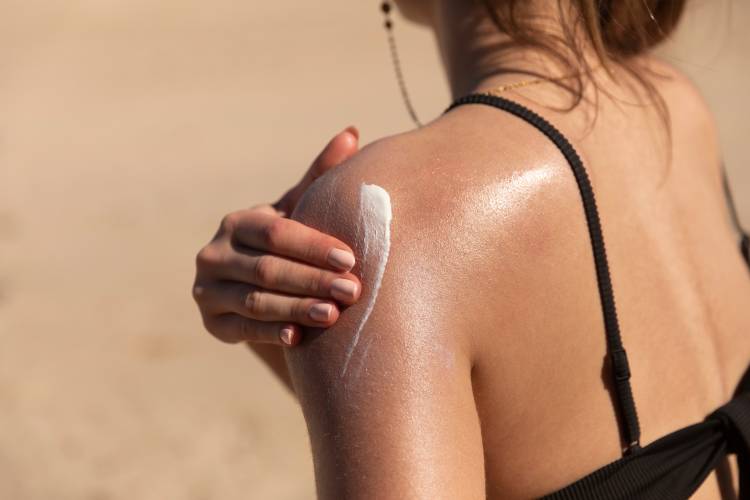 3. Protection. Just as important in summer as in winter. We need to protect ourselves from the sun's rays on a daily basis by using products with a high rate of protection, especially since in Spain, the current incidence of melanoma - the form of skin cancer with the worst prognosis - is over 6,000 cases, and the trend is on the rise, accentuated by the pandemic, according to data from the Spanish Academy of Dermatology and Venereology.
4. A balanced diet. Eating a balanced diet rich in fruits and vegetables and drinking plenty of water will keep our skin looking at its best.
5. Rest and hours of sleep.
The worst enemies of healthy skin
Very hot water. : High temperatures damage the skin, and if we have sensitive skin they create more redness.
Contact with hard water. : The limescale in water is irritating to sensitive skin, and so it is a good idea to limit time spent in the shower.
Cosmetics with active irritants.
Sudden changes in temperature. : These can cause irritations and other reactions, especially if you have sensitive skin.
Toxic substances such as tobacco and alcohol. : These are not healthy under any circumstances.
Stress, anxiety... Our skin responds to our mood.
Skin spots
Most skin spots are mainly due to the effect of the sun. Birthmarks, freckles and moles are not included in this list.
Lentigo: these are coffee-coloured marks. They are usually found on the hands and décolleté and are the consequence of regular exposure to the sun, without protection, over many years. They are distinguished by the fact that their colour remains unchanged throughout the year.
Melasma and chloasma: these are dark spots that appear on the face, especially the forehead or cheeks, and also on the upper lip. They get darker at the sunniest times of the year. They can appear at any time, although it is more likely during pregnancy, if contraceptives are taken or in the presence of hormonal disorders. They can also arise as a result of some medical treatments.
Post Inflammatory hyperpigmentation (PIH): usually appears as a consequence of skin disease. The most common cause is acne vulgaris.