Soy lecithin: properties and benefits
Soy lecithin is a dietary supplement derived from soy, with a wide variety of health benefits and properties. We'll tell you about them.

fresh food
14 January 2020
Share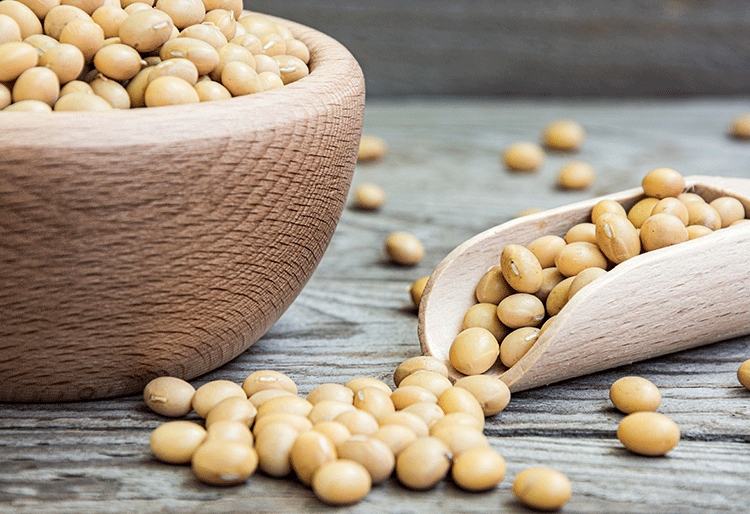 Soybean lecithin is a soybean derivative that consists of a phospholipid complex called phosphatidylcholine. It is considered a major dietary supplement because of its nutritional features.
As an organic substance it is present in the membranes of food but is closely related to soy as this is where it is usually extracted from. It is also true that soy has a higher level of better-quality lecithin and is easier to extract compared to other foods, such as egg yolk or sunflower oil.
Benefits of soya lecithin
Lecithin is a phospholipid, which means it has nutrients such as fats that are beneficial to health. It also helps us fight against bad cholesterol as it improves our blood lipid levels, as well as helping reduce triglycerides. It also provides vitamin B, vitamin E and phosphorus.
Vitamin E acts as an antioxidant, protecting the body's cells. It also improves concentration and memory and is used by many athletes as a physical performance enhancer.
It's usually consumed in granulated form. These are small yellowish balls that can be combined with cereals, yoghurt, milk or other foods. Powdered lecithin can be used as an additional ingredient in meals, sauces, salads, desserts, smoothies or snacks.
Soy lecithin, being mainly lipids, has a high caloric intake and is only needed in small quantities. This substance is synthesised by our body, so it doesn't have to be a vital part of our diet. However, because of its aforementioned benefits and aiding of good digestion, it does make sense to use it as a supplement with meals.