The summer diet: How can you maintain it?
We provide you with all the advice you need for keeping an eye on what you eat and staying in shape during the summer with a healthy and balanced diet.

on today's menu
Share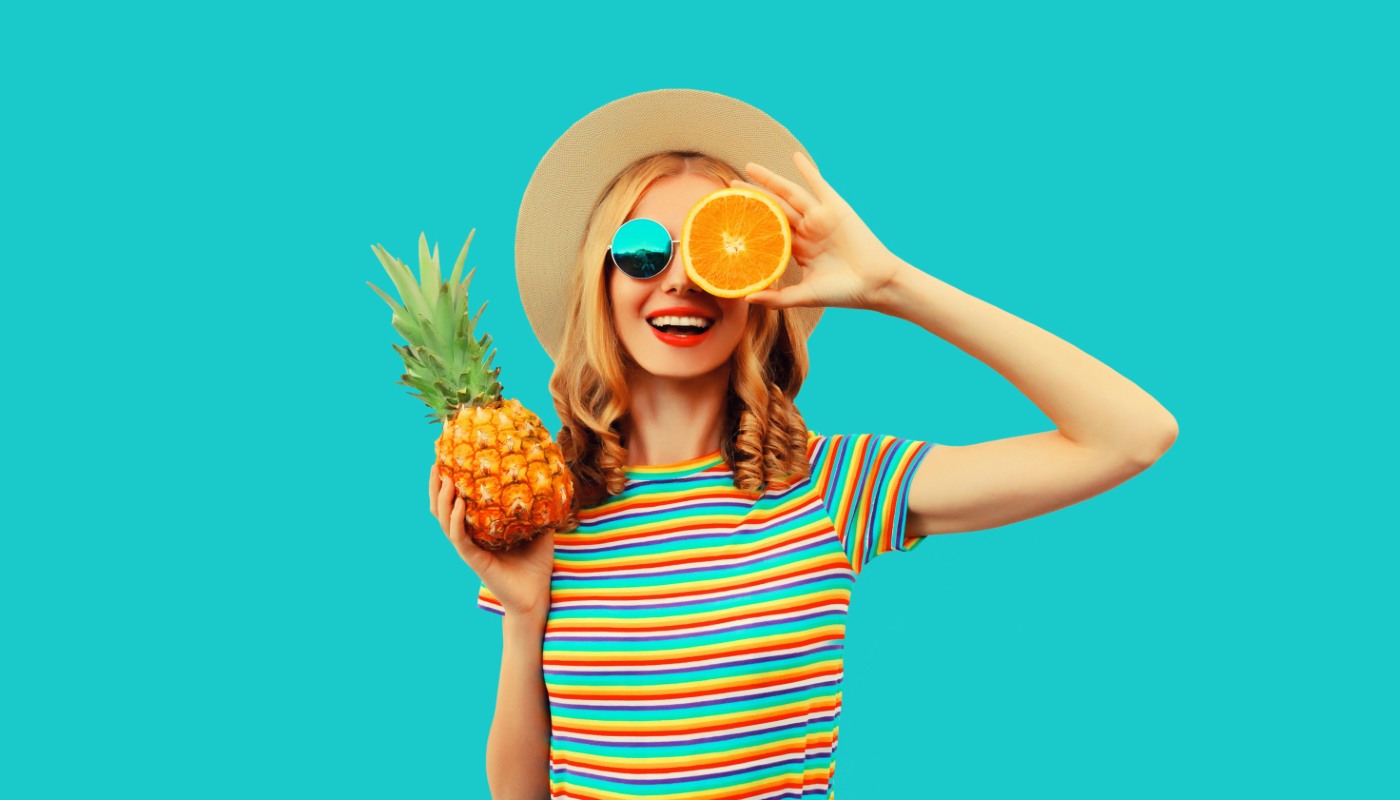 How to pay attention to what you eat in summer
The good weather and the desire to share and make the most of the days makes it more difficult to keep to a healthy diet. Our routine changes and we spend more time out of the house, which leads to eating lunch or dinner out. Despite this, it is possible to maintain or improve your good habits by following some pieces of advice.
Eat five times a day. In these situations, it is better to eat five light meals a day than to eat excessively less often.
Avoid substantial meals. Sauces and stews, among other things, are best left for winter.
Hydration. During the summer, the body loses a lot of water, so it is important to increase your consumption of liquids during this time of year. Drink two litres of water a day, as well as lemonade or cold drinks that don't contain sugar.
Fruit and vegetables. Foods like these also contain a lot of water, minerals, fibre and vitamins, which makes them good for the digestion. Consuming nourishing foods that are not heavy to digest is highly recommended during the summer.
Cooking methods. The way we cook foods is very important. Using simple cooking methods (grill, steam, light sauces…) may help us to maintain a balanced and healthy diet.
Carbohydrates and fish. During the summer it is important to eat foods that provide us with energy. But if you need to choose between meat or fish, the latter contains more water, which will aid your digestion and help you to feel less heavy after eating.
You can eat out. In the summer, it's inevitable that you will go out to for lunch or dinner. Learning to choose what you order is key for avoiding eating too much when you eat out.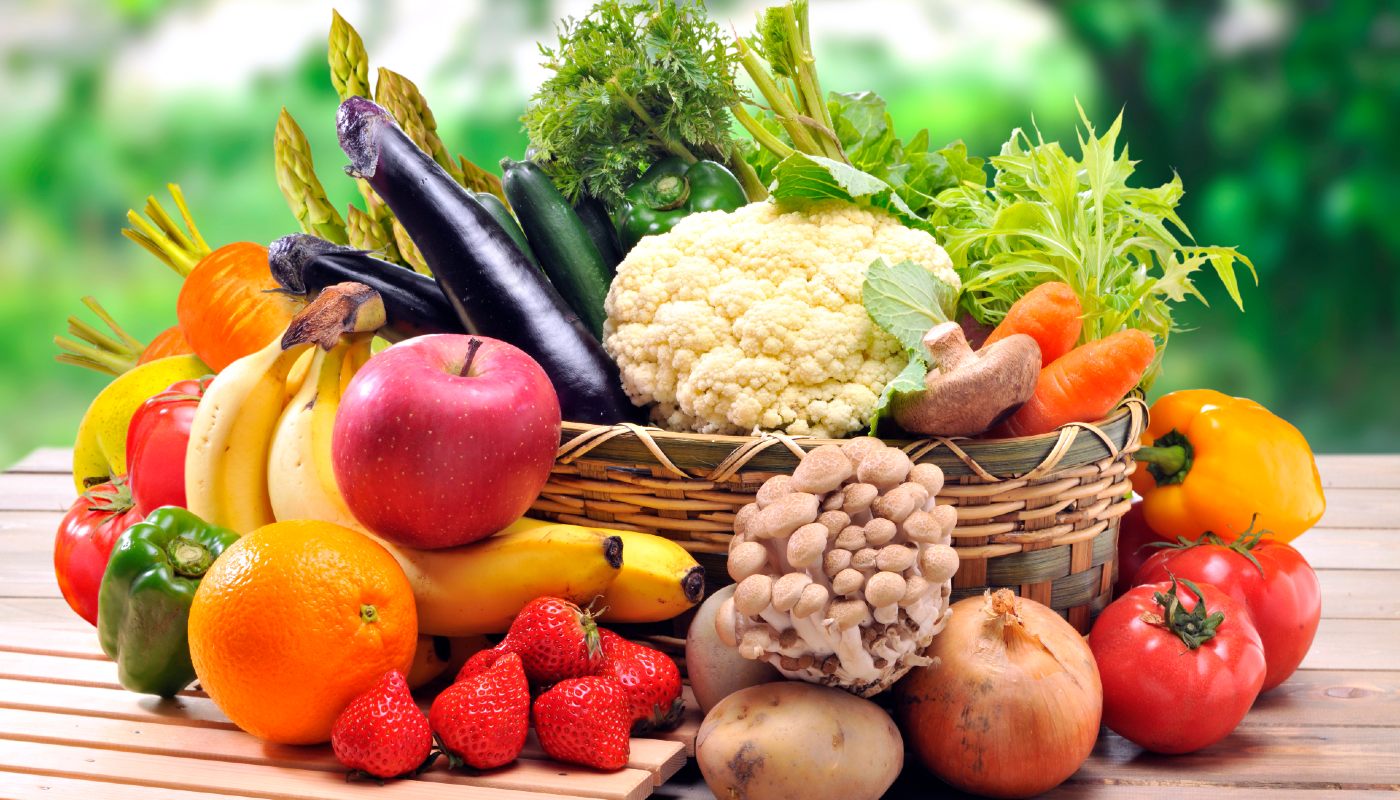 Choose healthy food: some recipes that may help you
Summer salad
Ingredients (3 persons):
400 g new potatoes, washed
1 spring onion
3 pear tomatoes
1 Italian green pepper
1 Italian red pepper
2 eggs
1 tin of tuna or bonito
15 pitted green olives
60 ml extra virgin olive oil
15 ml sherry vinegar
A spoonful of lemon juice
Black pepper
Salt
Parsley as desired
Preparation | 30 minutes
Boil the potatoes with the washed eggs. Take the eggs out after 10 minutes. Continue to boil the potatoes. Before taking them out, prick them to check that they are cooked.
Drain the potatoes and leave them to cool so their skins can be removed.
Cut the peppers into small squares or strips and remove the seeds.
Finely chop the spring onion and the tomatoes.
Mix all the ingredients in a dish and add the olives cut in half, the potatoes, salt and pepper and mix well.
For the vinaigrette, emulsify the oil with the vinegar, lemon and salt and pepper.
Spread the tuna or bonito over the dish, add the peeled and chopped eggs, finish seasoning the salad and enjoy this fresh and appetising recipe.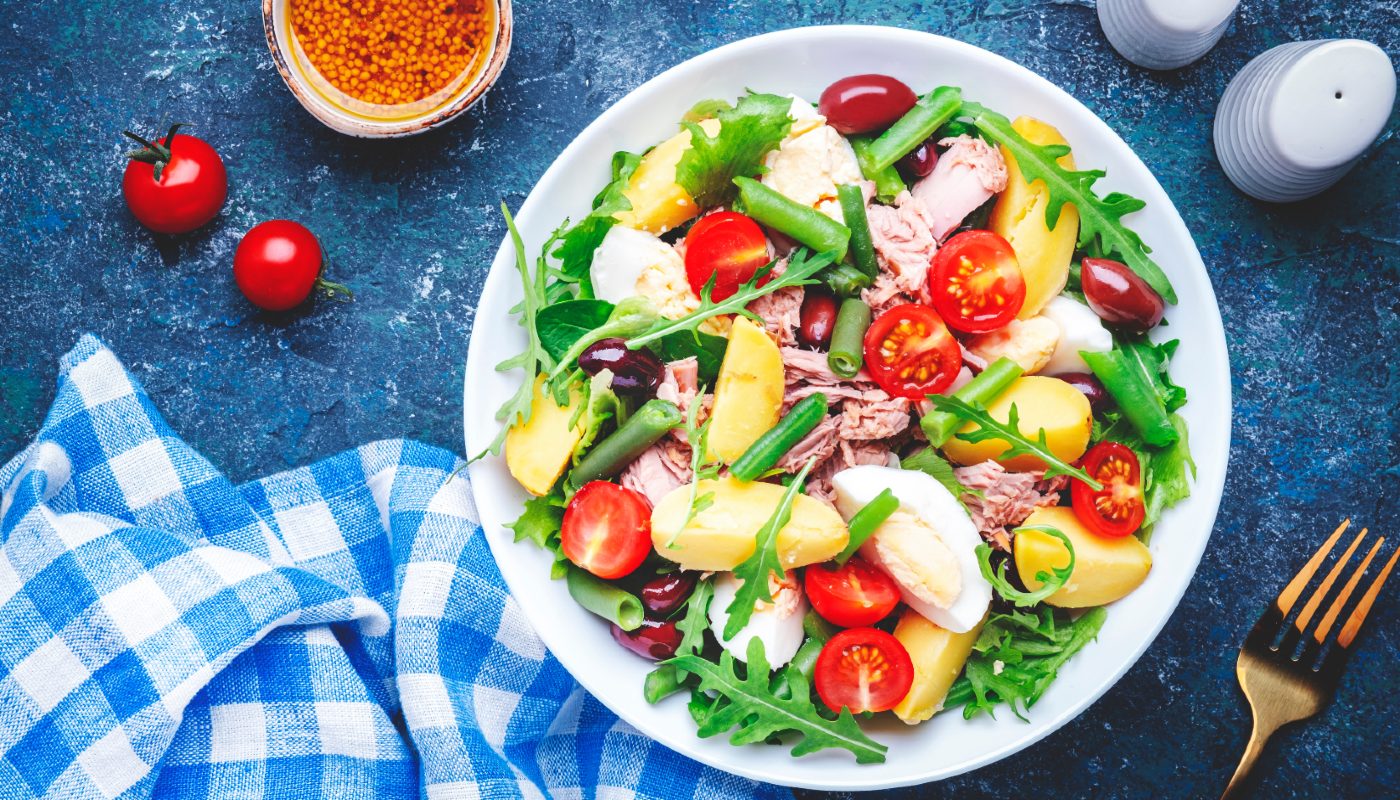 Cordoban salmorejo
Ingredients (4 persons):
1 kg pear tomatoes
200 g bread
150 ml extra virgin olive oil
1 garlic clove
Hard-boiled egg
Pieces of ham
Salt to taste
Preparation | 25 minutes
Firstly, wash the unpeeled tomatoes, remove the stalks and crush them.
Put the chopped bread into a bowl, cover it with the tomato puree and leave for 10 minutes.
Boil the eggs until hard-boiled for the garnish.
Add the peeled and crushed garlic clove to the bowl. Add the extra virgin olive oil and continue to crush everything patiently until the salmorejo turns an orange colour and becomes smooth and thick.
Let it rest, and once served on plates, add the hard-boiled egg and pieces of ham on top as desired.