Sweet potato cakes: home-made recipe
Make sweet potato cakes easily with our step-by-step recipe. Find the ingredients, how to make them, different variations and much more. Shall we get started?

on today's menu
Share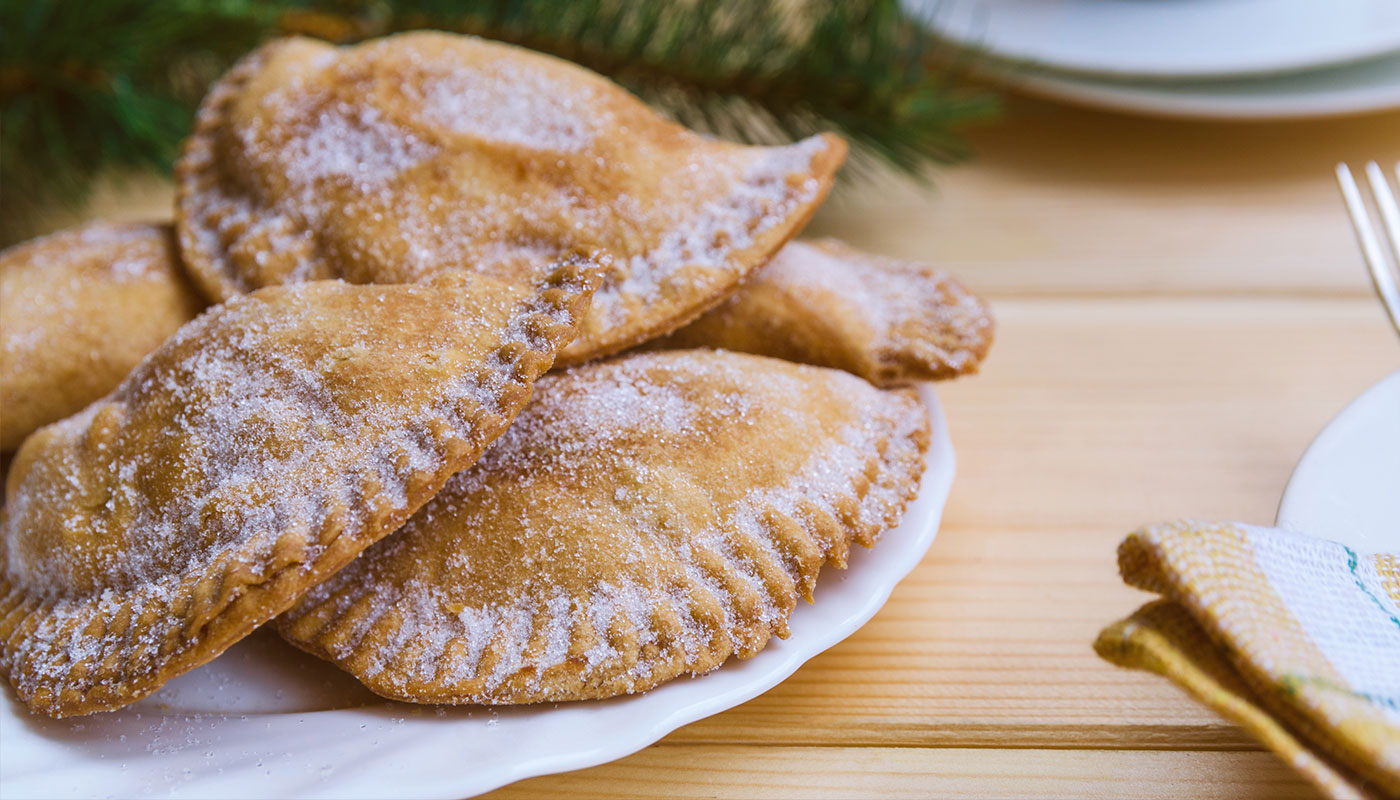 Sweet potato cakes are the stars of a traditional recipe that, despite the many years it has been among us, has by no means ever gone out of fashion. Originally from the Valencian Community, where they are especially common during Christmas, they are also known as sweet potato pastissets. They are soft textured cakes with a subtle flavour and a rustic appearance that makes them irresistible. This is why they are essential during this time of the year in the Valencian regions.
Also perfect during the autumn, these cakes are ideal to eat on their own or as an accompaniment. Something that's also particularly positive about them is that they can be enjoyed straight out of the oven (why not?), as well as warm or cold. It is normal to find them on family tables after dinner where they sweeten any conversation, and they can be served to accompany a coffee or a little glass of liqueur.
To prepare some good home-made sweet potato pastissets, all you need to do is follow the steps below. Here's some good news for the lesser cooks among us: they are quite easy to make. Now, let's find out which is the best recipe for sweet potato cakes. Let's get started!
Ingredients for sweet potato cakes
2 sweet potato
sugar, the same weight as sweet potatoes after boiling
1 cinnamon stick
water
zest of one lemon
To prepare the dough
1 measure of cazalla or dried anise
1 measure of sunflower oil
1 measure of lard
1 measure of sugar
2 egg yolks
wheat flour that admits the dough
To decorate the cakes
2 egg whites stiff
sugar (to sprinkle on top)
Recipe for sweet potato cakes
Essentially, Valencian sweet potato cakes (which are seriously traditional) feature a delicious sweet potato cream wrapped in a dough to which the anise liqueur imparts a rather unusual touch. Preparing the filling, the sweet potato cream, the day before is recommended because, that way, it will be completely cold when you use it. Having said this, let's get started!
Start by preparing the sweet potato cream. To do this, peel two sweet potatoes and cut them into similar-sized pieces. Then, boil them in a saucepan with plenty of water and a cinnamon stick. Let them boil for 10 – 15 minutes until the sweet potato pieces are cooked through.
After this, use a colander to drain the sweet potato pieces and put them in a container (a wide and deep one if possible) where they can be comfortably mashed using a fork. Add the sugar and lemon zest and mix everything together well. At this point, let everything cool down (as we mentioned at the beginning of this recipe) so that it acquires the optimum consistency.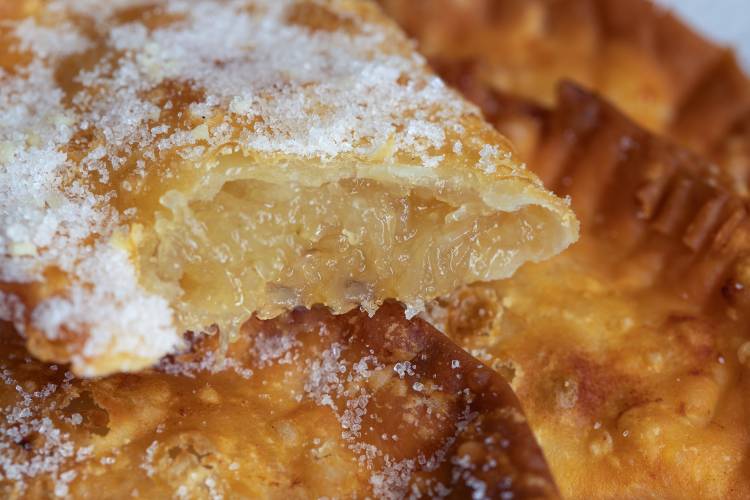 The filling is now done, but what about the dough? To make this, mix sunflower oil with anise liqueur, sugar, eggs yolks and lard. Then start adding the flour a little at a time. To do this, stir everything together until the dough has got some shape. Also, don't forget that your hands are the best option for making the dough. When it looks consistent, let it rest for 30 minutes.
Now comes the step for stretching the dough. Use a rolling pin to do this. Roll out the dough to a thickness of half a centimetre and cut it with a 9 or 10 centimetre circular cookie cutter. To use up as much dough as possible, gather together all the spare bits of dough and roll it again to cut out more circles.
Fill these circles with the sweet potato cream (now cooled). Keep in mind that you will be folding them in half, so don't overfill them. Then press the edges together so that they don't come apart during baking. Heat the oven to 180oC with heat from the top and the bottom.
Place the cakes on an oven tray lined with greaseproof paper and brush the tops with beaten egg. Lastly, sprinkle them with sugar and put the sweet potato cakes in the oven. Bake them for 15 minutes or until you can see they have turned a golden colour, and then wait for around 10 minutes for them to cool down before you remove them.
Another variation that you can keep in mind is sweet potato and almond cakes. If you are a fan of these nuts, to make these, you can add ground almonds when you add the lemon zest. Now all that's left to do is to choose your favourite version of this recipe and get started.