The Cod properties
A tasty and nutritious fish. Cod is one of the most widely consumed white fish in our country. Delicate and fine in texture, it is characterised by its multiple nutritious properties, its pleasant flavour, and versatility in the kitchen.

fresh food
Share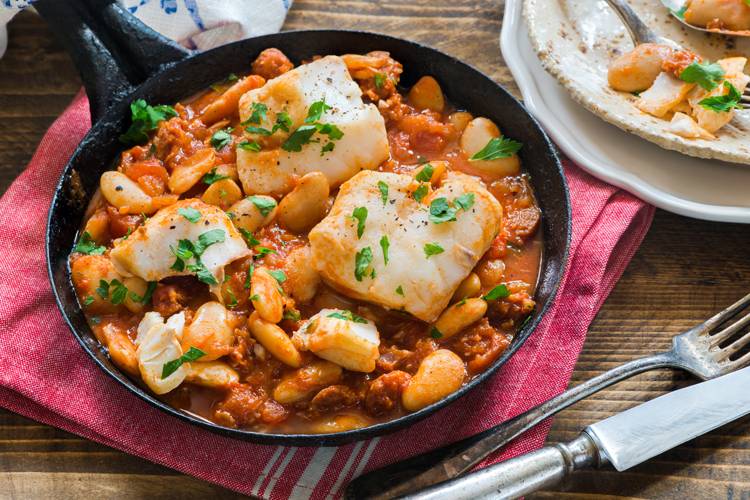 Cod originates from the cold seas of the north. It is a species which is located in the north of the Atlantic Ocean, in the areas from the Bay of Biscay to the English Channel, in the North Sea and the Baltic Sea.
Traditionally, it was only eaten salted but gradually there have become other ways of eating it. As well as its texture, its nutritious quality and low calories make it a complete, economic and very versatile food. Added to these qualities, the catholic tradition of not eating meat on Fridays during Lent make it the star product of this time of year.


Nutritional information of the Cod
Its nutritional characteristics make cod one of the tastiest and most complete white fish. It is low in calories (86 kcal/100 g), and it also has very little fat, which makes it the ideal fish for healthy diets, as well as being high in proteins of high biological value. It also provides selenium, phosphor and vitamins such as B12 and B6.


For its part, dried cod, or salted cod has a considerably higher salt content, so it is recommended that people who suffer from high blood pressure of liquid retention consume it in moderation.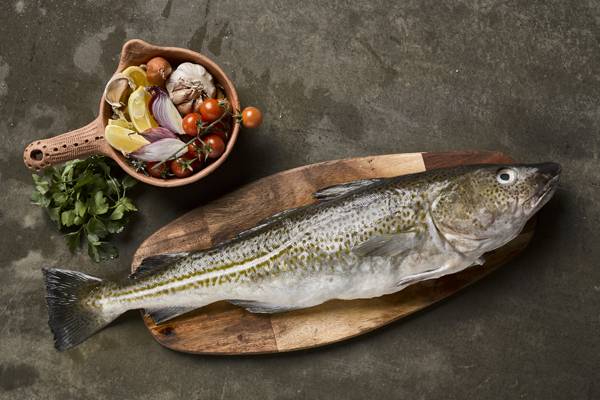 Tips for buying and conservation
Although we can find cod all year round in any of its forms (fresh, frozen, salted, smoked, etc.), the best time to eat it fresh is from October to May.
If we prefer to buy dried cod pieces, we should try to de-salt them before eating them. To do this, they just need to be soaked in water and put into the fridge for 24-36 hours, depending on their thickness. During this time, it is worth changing the water at least 4 times. If we buy it salted, it is recommended that we put them in the middle of the fridge, at 4 or 5 degrees, and eat them within approximately one month.


Cod and gastronomy
Stewed, battered, grilled, boiled, with sauce, etc. there are infinite ways of cooking cod. So much so, that in our country there are places that include it in their traditional cuisine. In Navarra, for example, "ajoarriero" is typical, a dish prepared using cod crumbs mixed with peppers, potatoes, tomatoes, onion and garlic. In the Basque Country, there are very well-known recipes such as "bacalao al pil pil" (cod al pil pil), "bacalao a la vizcaína" (Biscayan cod) or "bacalao en salsa verde" (cod in green sauce).