3 ideas for vegan suppers
Are you a veg@n and are you tired of always having almost the same thing for supper? You're in luck! Today we bring you 3 vegan supper ideas that are quick, easy and healthy.


on today's menu
Share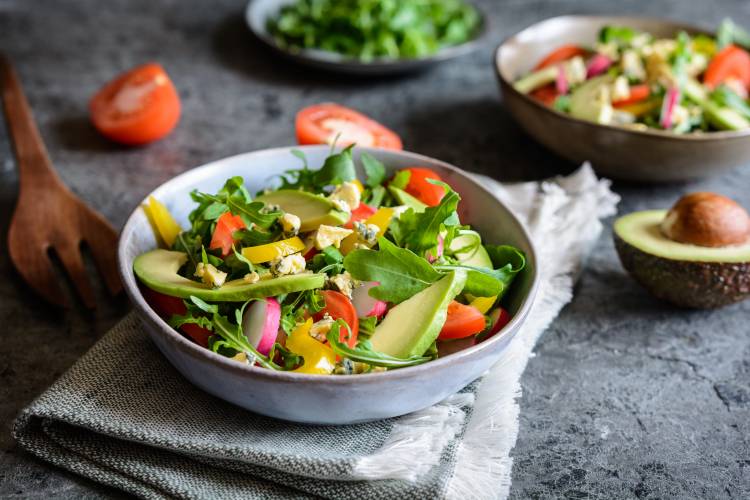 At supper time, we don't just want tasty ideas, but we also want suppers that are quick and healthy. There is currently a great variety of easy to cook vegan suppers that could save your life on those days when you have literally no time for anything. Vegan suppers have made a niche in our meal plans. Why? What has caused this?
Let's begin by separating the concepts. What is the difference between a vegetarian menu and a vegan one, for example? Basically, it is that with a vegetarian menu you do not eat animals (meat, fish, seafood, fowl, etc.), while a vegan menu goes beyond this, as you don't eat anything that comes from these either, such as milk, yogurt, eggs or butter, just to give a few examples.
In fact, for many reasons, light vegan suppers have an advantage. The main reason for this is that the vegan diet supports a way of eating based on fruit, vegetables, pulses and cereals.
We suggest three healthy vegetarian suppers (which are also vegan) so that you can check the benefits of this type of diet for yourself.
Quick and easy vegan suppers
The following three light vegan suppers will become essential on those days when time is short and you don't want to just pick at what you have in the fridge that day (particularly if this means not eating healthily). You will also see that you don't need to have many ingredients to hand to cook these healthy vegan suppers.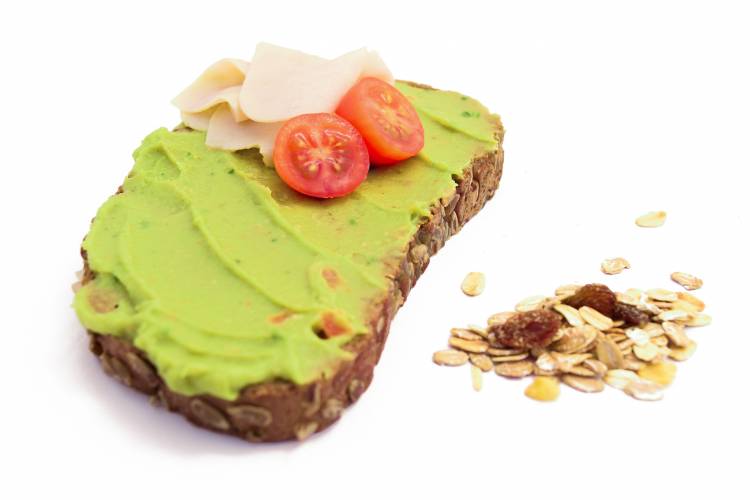 Guacamole toasts
Ingredients:
Bread
1 avocado
1 small tomato
⅓ onion
Olive oil
Black pepper
Salt
Lemon or lime
Instructions:
Cut the bread and put two slices in the toaster to begin toasting.
In a bowl, chop and mash the avocado with a fork. Add ⅓ onion, finely chopped, and a small tomato, also cut into small cubes, and mix everything together.
Then add a trickle of olive oil, a pinch of salt and splash of lemon or lime and mix everything well.
Take the toast out of the toaster and spread it with the freshly-made guacamole.
To finish the toasts, you can add some cherry tomatoes on top or some small lamb's lettuce or spinach leaves to taste.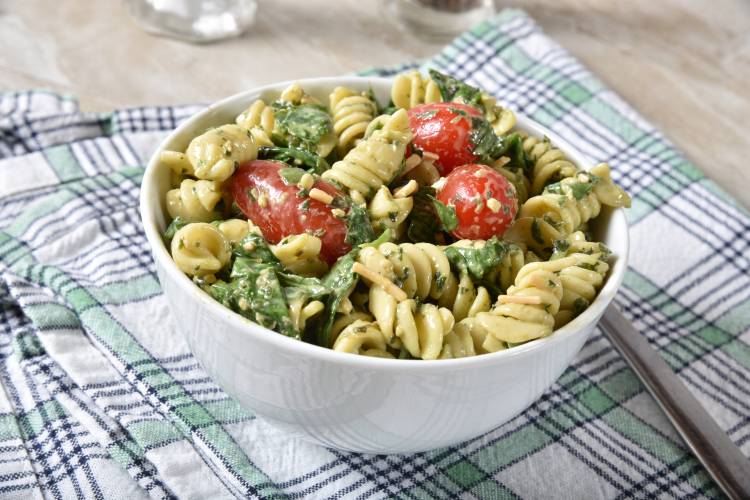 Pasta salad with vegan pesto and dried tomatoes
Ingredients:
200 g pasta
15 dried tomatoes
80 g boned black olives (optional)
Salt
Pepper
Extra virgin olive oil
Ingredients for the vegan pesto:
1 garlic clove
40 g pine kernels
4 spoonfuls of oil
4 spoonfuls of nutritional or brewer's (optional)
1/2 spoonful of coffee salt
30 g fresh basil
Instructions:
First of all, put the past on to boil according to the instructions on the packet that you have bought so that it starts to cook.
In the meanwhile, Chop the olives and dried tomatoes and put them aside.
Make the pesto. Simply put all the ingredients in the blender (it is best to toast the pine kernels a little bit first) and blend until everything is well mixed.
When the pasta is cooked and has cooled (we recommend that it is cooled in the fridge for a short time), mix in the pesto, olives and dried tomatoes.
It can now be served, or left in the fridge a little longer so that it cools even more.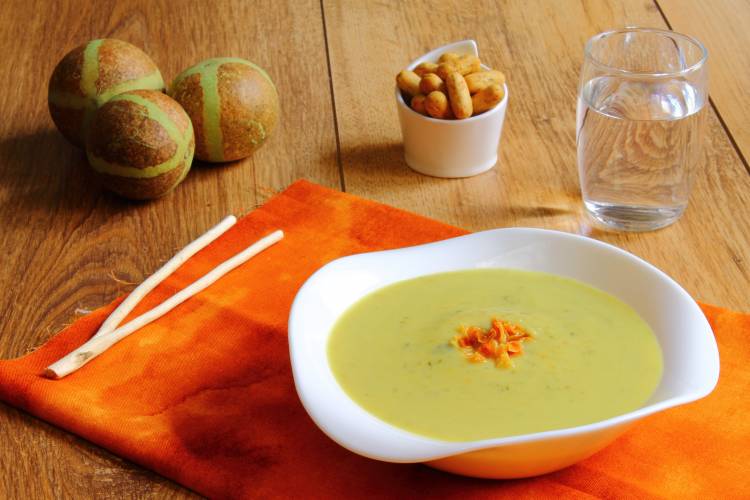 Courgette soup with croutons
Ingredients:
5 courgettes
4 potatoes
1 leek
3 carrots
Salt
Croutons or hard bread
Instructions:
In a large saucepan, bring three and a half cups of water to the boil.
While the water heats up, cut the vegetables: potatoes, courgettes, leek and carrots.
Once the water is boiling, place the ingredients into it and reduce to a medium heat. Let the ingredients cook.
Then blend the contents of the pan with a blender. Do it for as long as is required to ensure everything is thoroughly mixed.
If you want to eat it hot, place it into bowls now. If not, leave it to rest, or even put it in the fridge so that it cools a little more.
When serving, put the croutons on the top to give the soup texture and then add a light trickle of olive oil.