Calçots coated in batter: How to make them crispy
Calçots coated in batter are an alternative to the traditional ones we cook on a grill. This time, add a crispy and unique touch to your calçots!

on today's menu
Share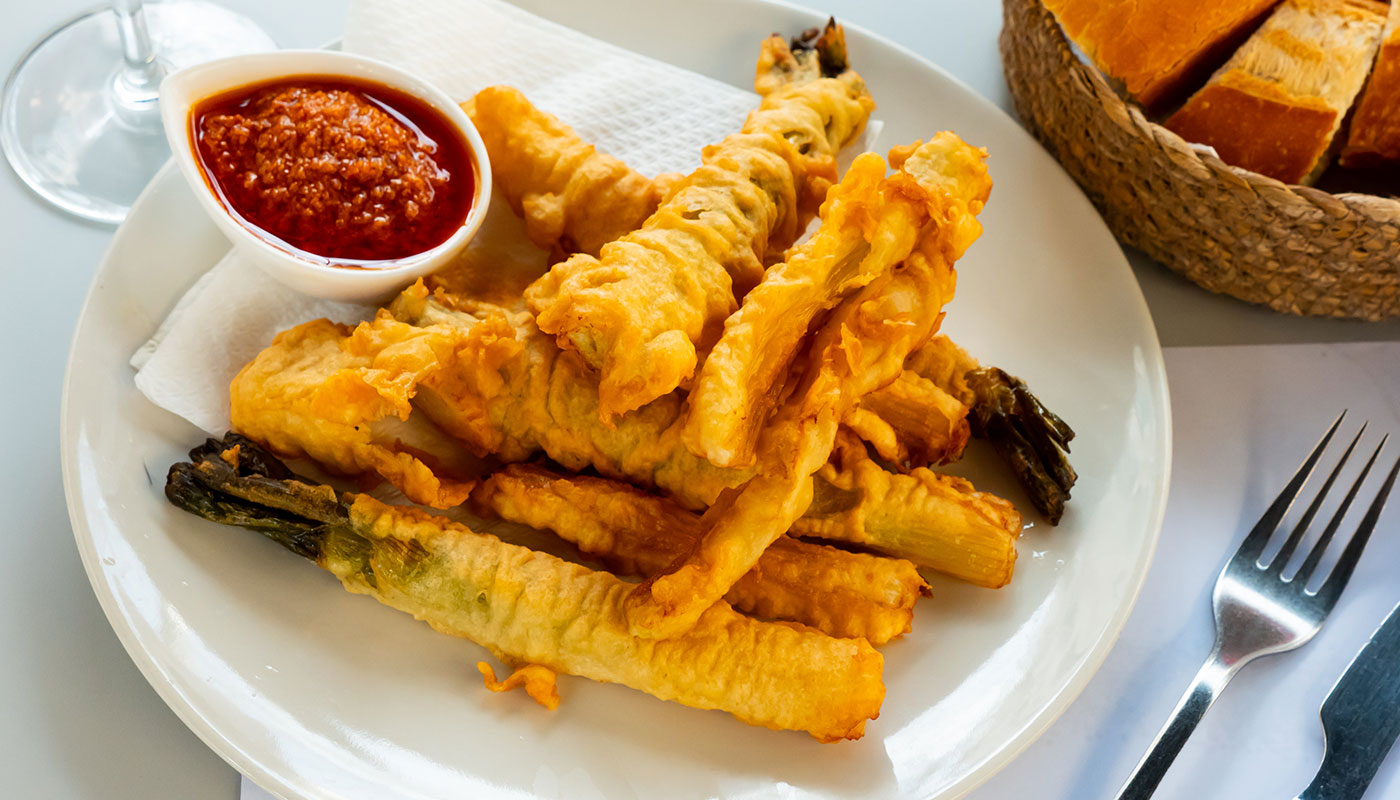 The calçots season is approaching and lovers of this variety of spring onion use it to make anything from the most traditional to the most original recipes. We already know that the traditional way is to serve it grilled on a barbecue. However, as we don't always have an open flame to cook on, there are many other options for enjoying this truly delicious vegetable. From calçots coated in tempura batter to oven roasted, in a Spanish omelette or griddled, all of these methods make the most out of this typical Catalonian onion. On this occasion, we are going to recap how to make calçots in batter with a crispy touch, which will amaze every single one of your guests.
Ingredients to make crispy calçots coated in batter
This recipe of calçots coated in batter is easy to prepare, a simple culinary option, since the ingredients needed can be found in any supermarket:
10 calçots
1 egg
2 tablespoons flour
Cold water
1 pinch of salt
1 teaspoon yeast
Oil for frying
Sauce for calçots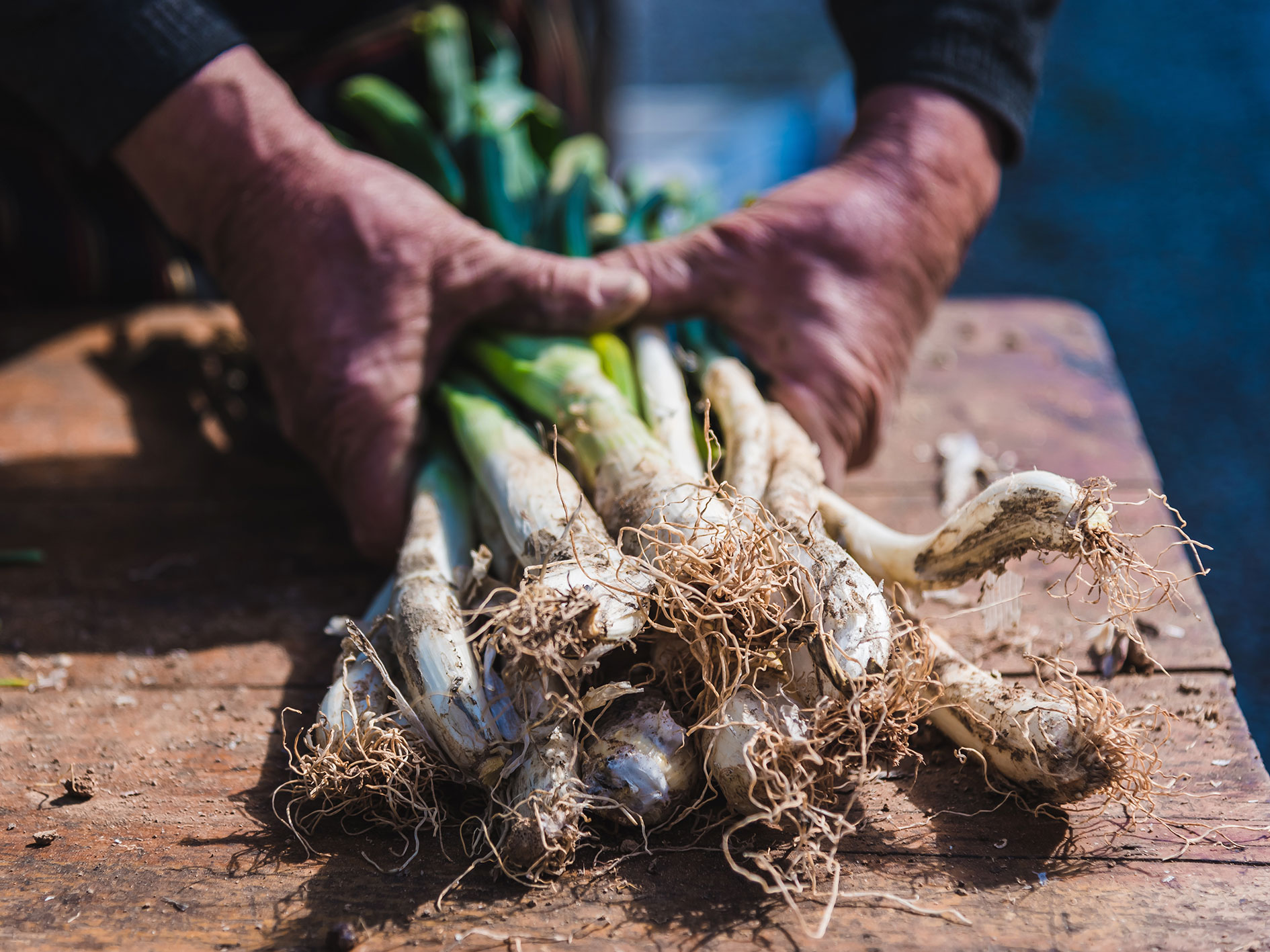 How to make calçots coated in tempura batter

Once you have the necessary ingredients to make calçots coated in tempura batter, it is important to bear in mind that thorough cleaning will be vital in making this dish. Calçots are grown underneath the ground, so it is important to wash them under the tap and remove their outer layer. Once they are thoroughly clean, cut them to leave only the white part of the calçot, though if you were roasting them, you would cut them in a different way. To make calçots coated in tempura batter, you should cut them in the way we explain.
1. Start by removing the first layers, cut the green part and wash thoroughly. Place a saucepan with water and a pinch of salt on the hob. When the water starts to boil, blanch the calçots for a maximum of two or three minutes. Immediately afterwards, immerse them in cold water to halt the cooking process and drain them well.

2. Next, prepare the tempura so the calçots can be coated. It's very simple: whisk the egg and mix with the flour, salt and a little cold water. The texture should be like a light coloured bechamel sauce. At this point, you need to apply the magic touch. To get them to be crispy, you can add a teaspoon of yeast, since the batter will puff out more. Once you have the tempura batter ready, place it in the fridge until you are going to use it.

3. Get a frying pan with plenty of oil for frying and add the calçots which have been previously coated in the tempura batter you have just prepared. It is important that they are soaked on both sides, so you don't have to turn them over. When the oil is hot, reduce to a low heat so the calçots cook slowly without the batter getting burnt. The idea is that they are soft inside and crispy on the outside.

4. Finally, once you have the fried calçots, drain them in kitchen roll to remove the excess oil. You can accompany them with romesco sauce.

A simple, tasty and nutritious dish that your guests are sure to want a second serving of.