Sea bass ceviche with radishes and citrus dressing
Ingredients for 4 people:

500 g sea bass - 20 ml lemon juice and zest - 20 ml orange juice and zest - 100 g sliced spring onion - 80 g boiled corn - 80 g radishes - Chilli - 2 ice cubes - Salt



Fish dishes
Share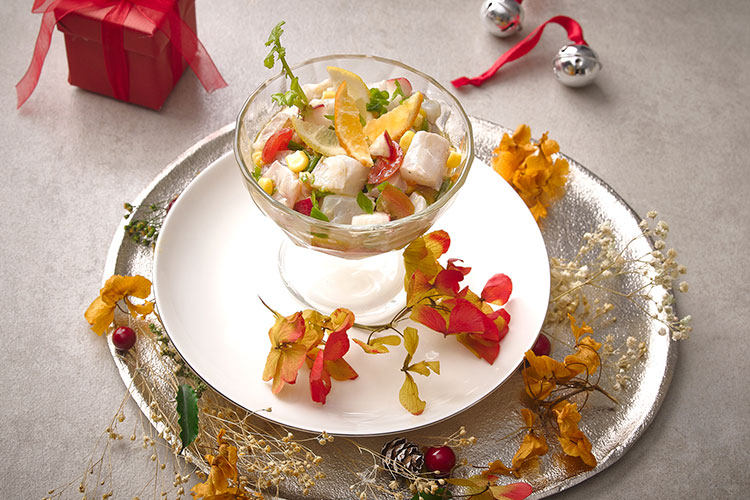 PREPARATION
1. Rub a chilli around a bowl and add the diced raw sea bass.
2. Add the lemon and orange juice with the zest as well as the two ice cubes.
3. Add the chopped spring onion, the corn and the sliced radishes.
4. Remove the ice, then season, stir with encircling movements, and ... ready to serve.