Chocolate torrijas (Spanish-style French toast)
This year, for your enjoyment at Easter, we bring you torrijas that are a little less traditional: chocolate torrijas. Do you know how to make them? Discover the recipe with us.

on today's menu
Share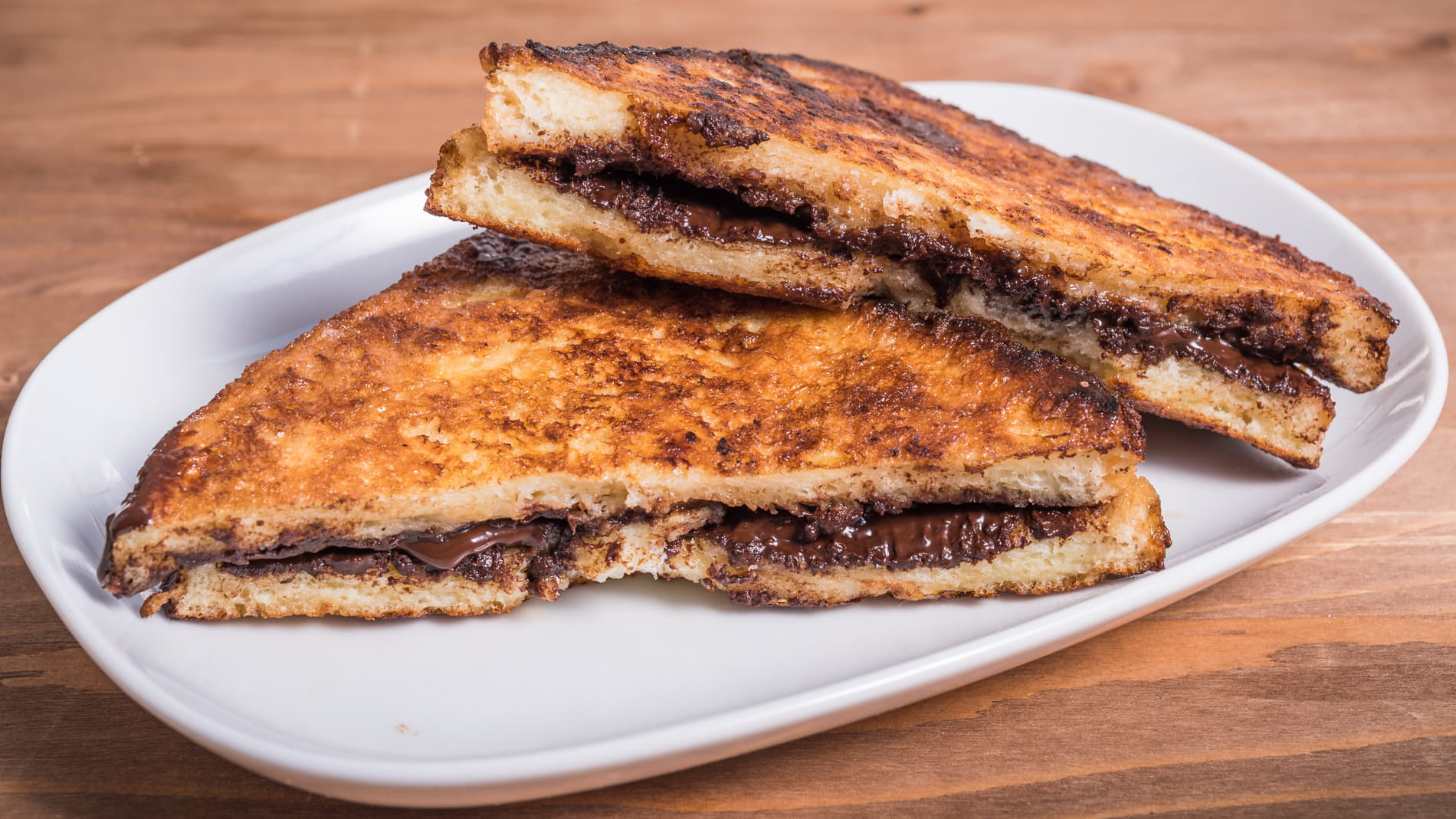 There is no Easter without torrijas and there are no torrijas without Easter. If there is something that we Spaniards like to do during festivities, it is to cook. Buñuelos (fritters) during the Fallas, roscón de Reyes (King Cake) at Christmas… This year, we wanted to take it a step further and, although original torrijas are delicious, there's never a bad time to add a little chocolate, is there?
All the same, the more traditional among us can learn how to cook the normal ones here.
The magic of this recipe lies in the fact that we can make any version we want. In the place of milk chocolate, you can mix black and white, add grated orange peel to give it a more citrusy flavour or even inject their interiors with jam. Any reason is a good one for reinventing torrijas.
In this instance, we have gone for torrijas filled with chocolate.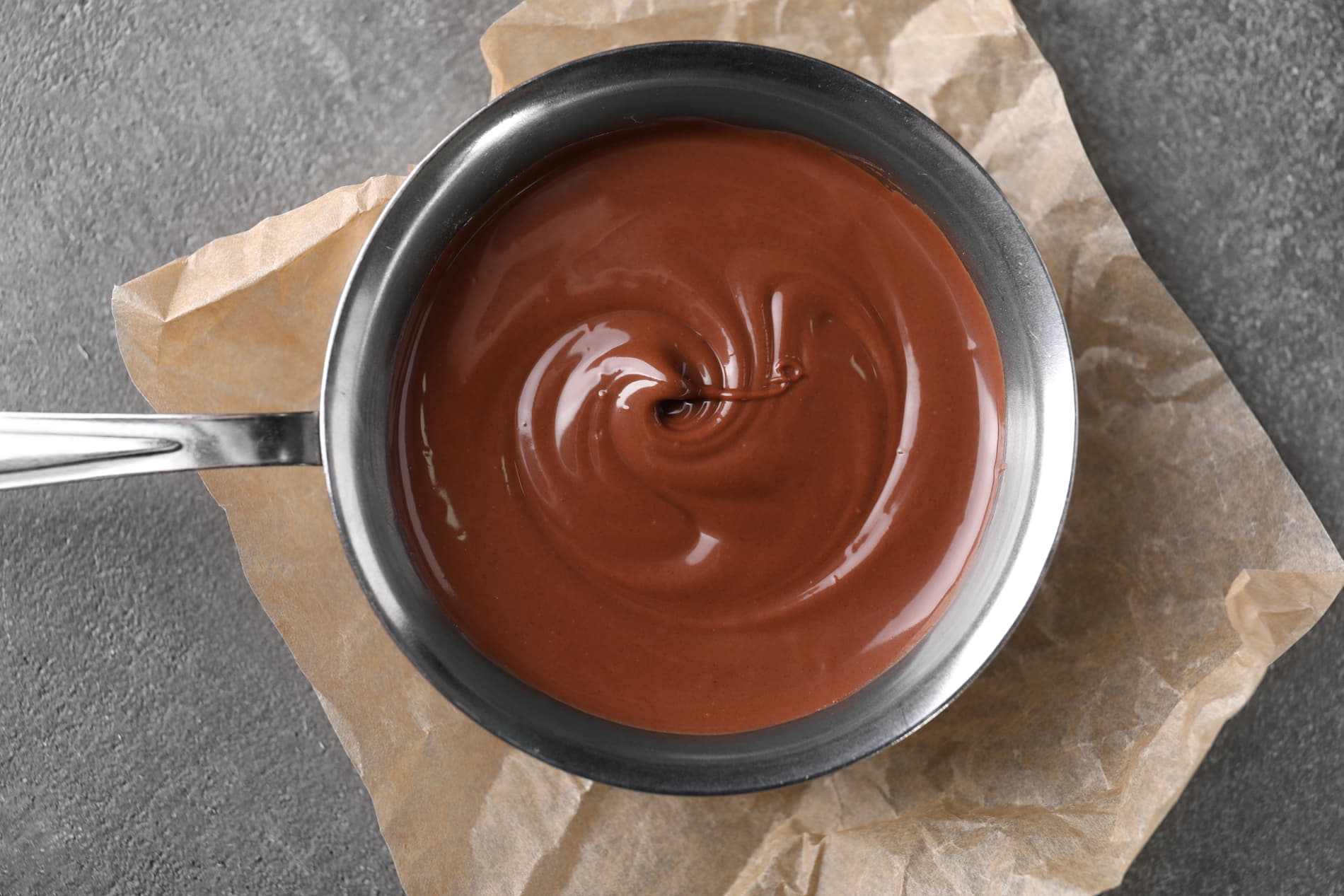 How to make torrijas filled with chocolate at home
Ingredients
1 baguette-type stale bread
100 g white sugar
1 litre whole milk
200 ml cream
3 spoonfuls powdered cocoa
1 bar of milk chocolate
4 large eggs
100 g icing sugar
1 spoonful of ground cinnamon
100 g white chocolate shavings
Extra virgin olive oil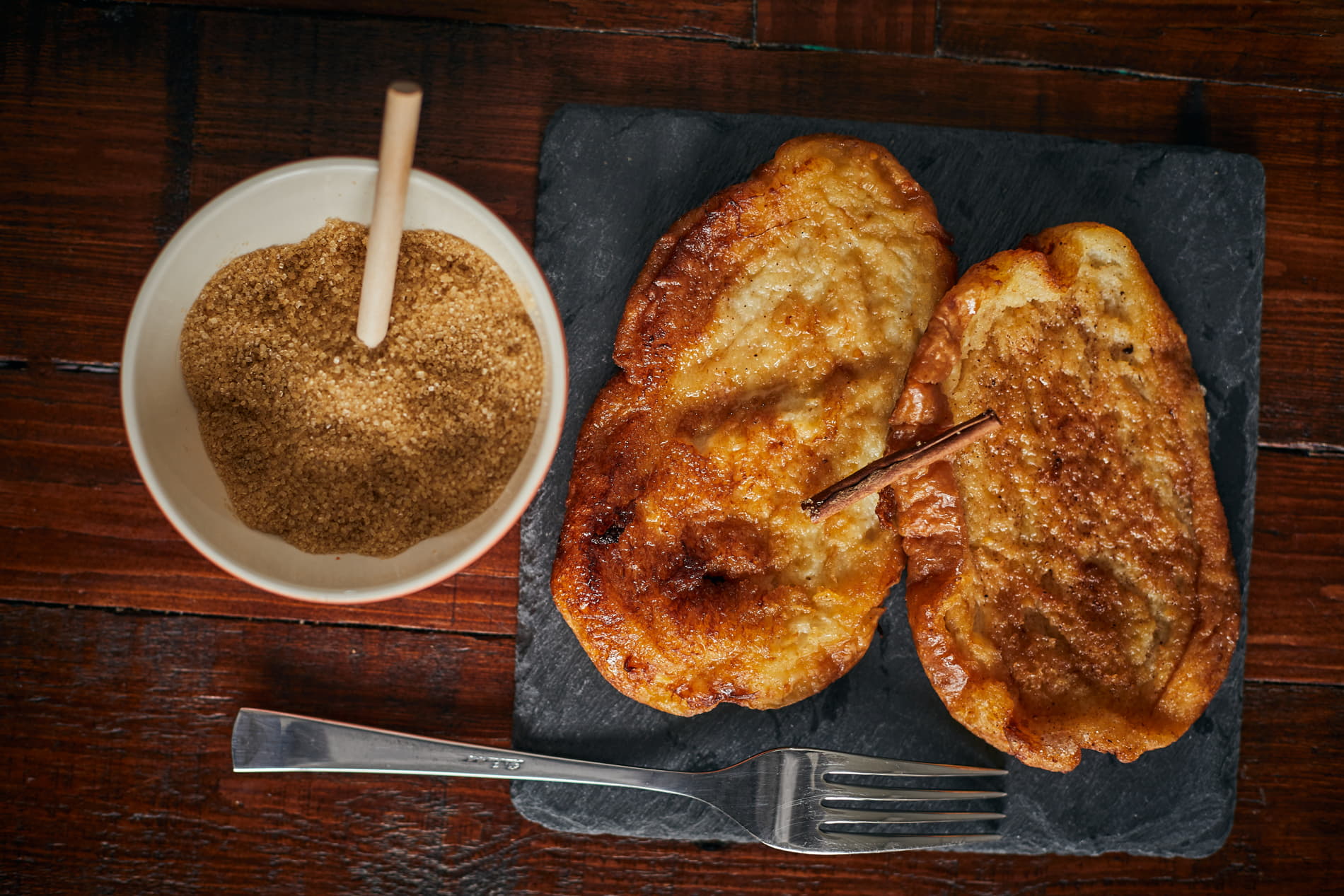 Step by step instructions for making chocolate filled torrijas
Cut the bread into slices.
Place the cream and milk in a pan and heat up on a medium heat.
Once it begins to boil, add the sugar, half of the chocolate bar and the powdered cocoa.
Mix all the ingredients together until they are fully and evenly blended into a cream.
Once this has been achieved, take the pan off the heat and let it cool. Meanwhile, beat the eggs in a deep plate and heat up a drizzle of olive oil in a frying pan.
When the chocolate cream is no longer too hot to handle, dip the bread slices into it, then dip into the egg and place them to the frying pan. Fry them on both sides until golden.
After this, place them on kitchen paper to remove any excess oil and coat them in icing sugar and cinnamon.
To fill them with chocolate, melt the other half of the chocolate bar (the piece that you haven't used yet), spread it on the torrijas, join them together on the sides spread with chocolate, and enjoy!