Valencian Paella: traditional recipe

TRIED AND TESTED
Share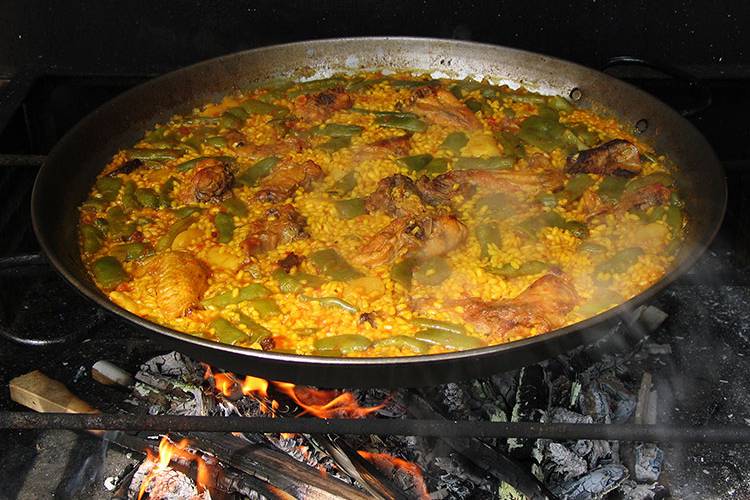 Valencian Paella: it is not any paella
There are as many paellas as there are cooks, but in Valencia there is only one PAELLA: the Valencian one. That's the way it is. There will be variations according to area, the season of the year and even depending on what ingredients are in our refrigerator, but... the things and above all, the rice, are better when named.

This is the basic recipe for our most international dish
Ingredients (for 4 persons)
350 grams of short-grain rice
600 grams of chicken meat
400 grams of rabbit meat
1 ripe tomato
150 g bajoqueta or ferradura (flat green beans)
150 gr of garrofó (white beans)
2 generous tablespoons olive oil
One teaspoon sweet paprika
A pinch of saffron/colouring
Water (the reference is 3 measures of water for each measure of rice but this depends on the paella and the intensity of the fire)
Salt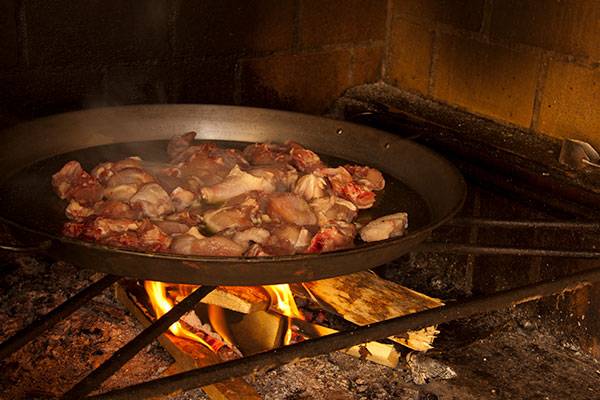 How to make paella
- Put the oil in the paella pan and when it is hot add the chicken and the rabbit cut into pieces and sauté them with salt stirring them so that they cook uniformly. Once the chicken and rabbit are browned, add the beans, the garrofó and the pieces of grated tomato and mix well.
- Then, add the sweet paprika, and immediately so that it does not burn, add the water up to the handle studs on the paella. Bring to the boil, and let it boil for 5 minutes. Then reduce the heat and let it cook for 20 to 30 minutes over medium heat. During this time, add the saffron and season to taste.
- After this, stoke the fire and add the rice. The traditional way to distribute it is by making a cross in the boiling water and then spreading it evenly over the surface of the pan. Correct the seasoning if necessary.
- This is the time to take control of the fire. You need a strong fire for 10 minutes and another 10 minutes of softer fire for the rice to reach its point and, if possible, to create the typical socarrat (crispy rice base).


Types of paella
•Vaquetes (snails) can be added.

•In summer a handful of tavella (tender white beans) are added.

•In winter, depending on the area, it is also common to add chopped artichokes.

•It can be flavoured with a sprig of rosemary, which is boiled with the rice for a few minutes at the end of cooking.