Properties of turnip
Turnips have plenty of positive properties. We tell you them all, as well as ways to add them to your recipes. Don't miss out!

fresh food
Share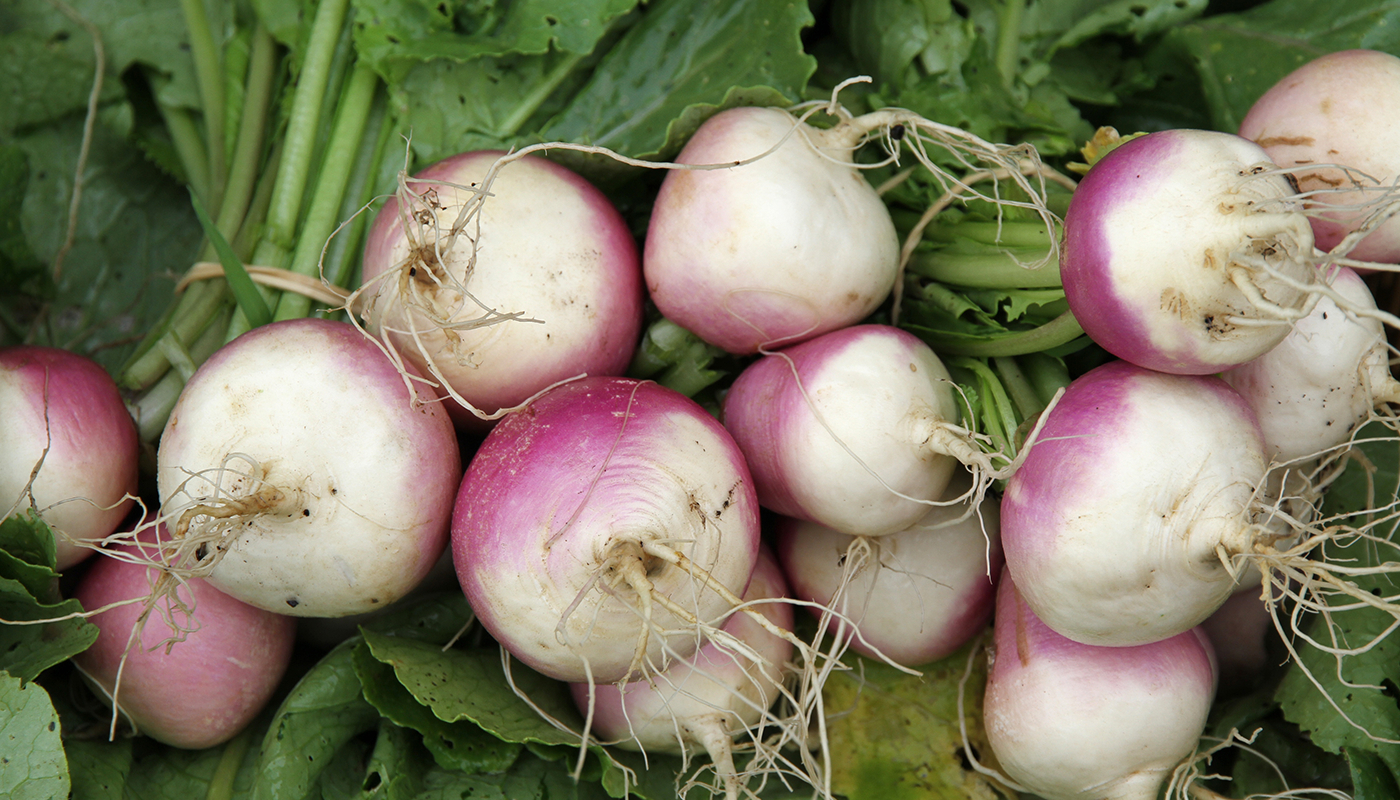 Did you know that turnip contains excellent properties that can be a great help in staying healthy? The best time for turnip is during autumn and winter; not in vain either, the properties and benefits of turnip help us to boost our immune system during the colder months.

On the other hand, from a nutritional point of view, turnip is a vegetable that stands out from the start for its extremely high content of anti-oxidants, vitamins and minerals, and for its low calorie content.

Still not sure of all of the benefits of turnip? We'll tell you:


Properties of turnip
Turnips perhaps have more vitamins than most other vegetables. They also contain high amounts of potassium, calcium, sodium and vitamin C. On the other hand, their extremely high content of anti-oxidants, vitamins and minerals stand out, as well as their low calorie content and amount of carbohydrates. This makes them a very interesting vegetable.

You should include this vegetable in your diet, as it is useful for the digestive system and also helps to improve bowel transit. This benefit is due to its fibre content on the one hand, and water content on the other. Additionally, it is rich in anti-oxidants. Turnip is useful for strengthening the bones and regenerating collagen.

A tip: an interesting option for consuming them is their raw leaves, either in a salad or Spanish omelette. You can grate the root and add it to salads too, or add it to rice.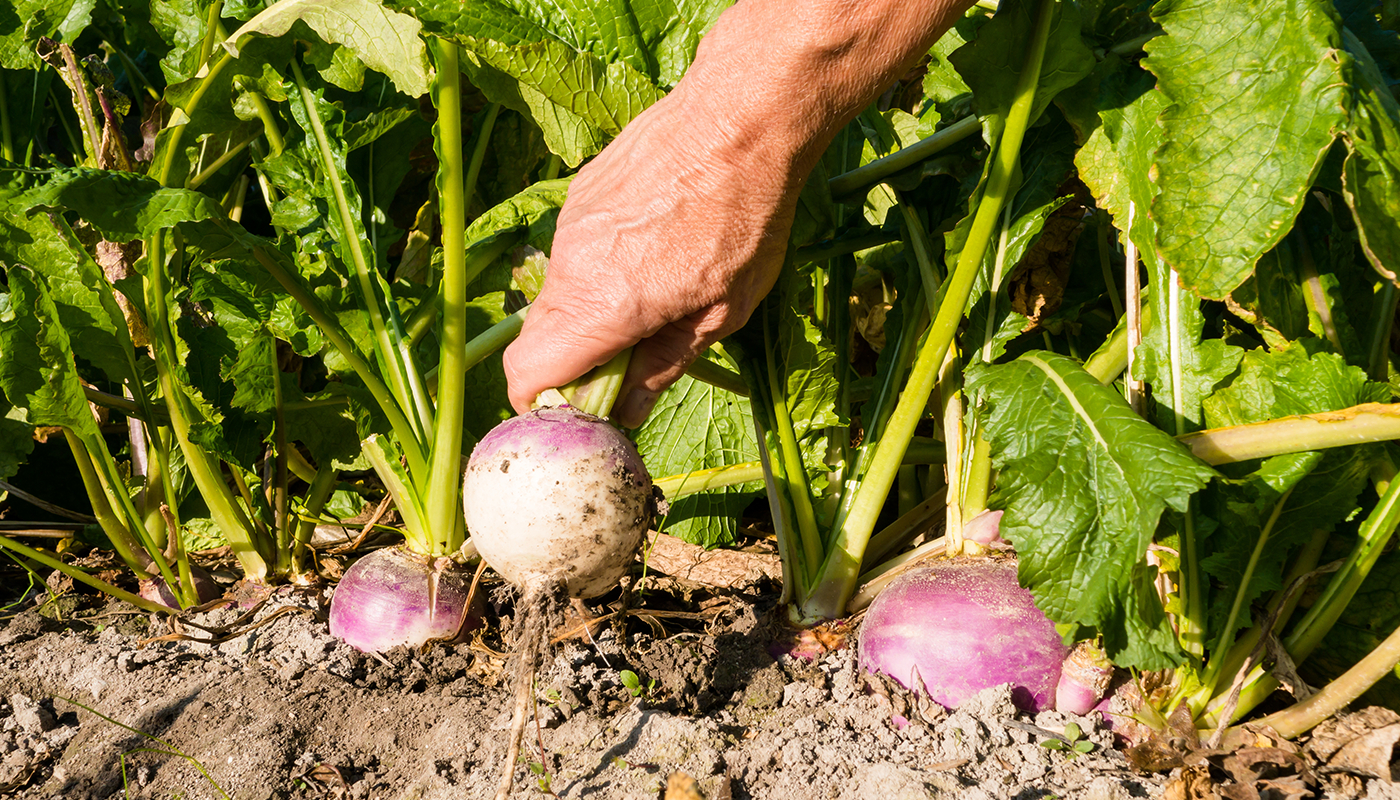 Nutritional value of turnip (per 100 grammes)
32 calories
5 g carbohydrates:
0.8 g proteins
0.3 g total fats
4.3 g fibre
31 mg vitamin C


Turnip leaves also called turnip greens, contain 98 mg of calcium (per 100g). Additionally, turnips also provide us with fibre, vitamin C, folates and calcium.

Types of turnip
There are a wide variety of turnips, with a significant difference depending on the harvesting season. Some are harvested in summer, others in autumn, and even some can continue to grow in December.
In Spain, Andalusia, the Valencian Community and Castile and Leon are the main turnip-producing regions, but it is also an essential ingredient in Catalan cuisine.
The most consumed varieties are the May turnip, the autumn turnip, known as snowball turnip or golden ball turnip. Black turnip or Croissy turnip are also well known, but the most widely sold are baby turnips, considered a true delicacy. Also known as 'nabitos' in Spanish, they have a mild flavour and an incredibly tender texture which makes them unique.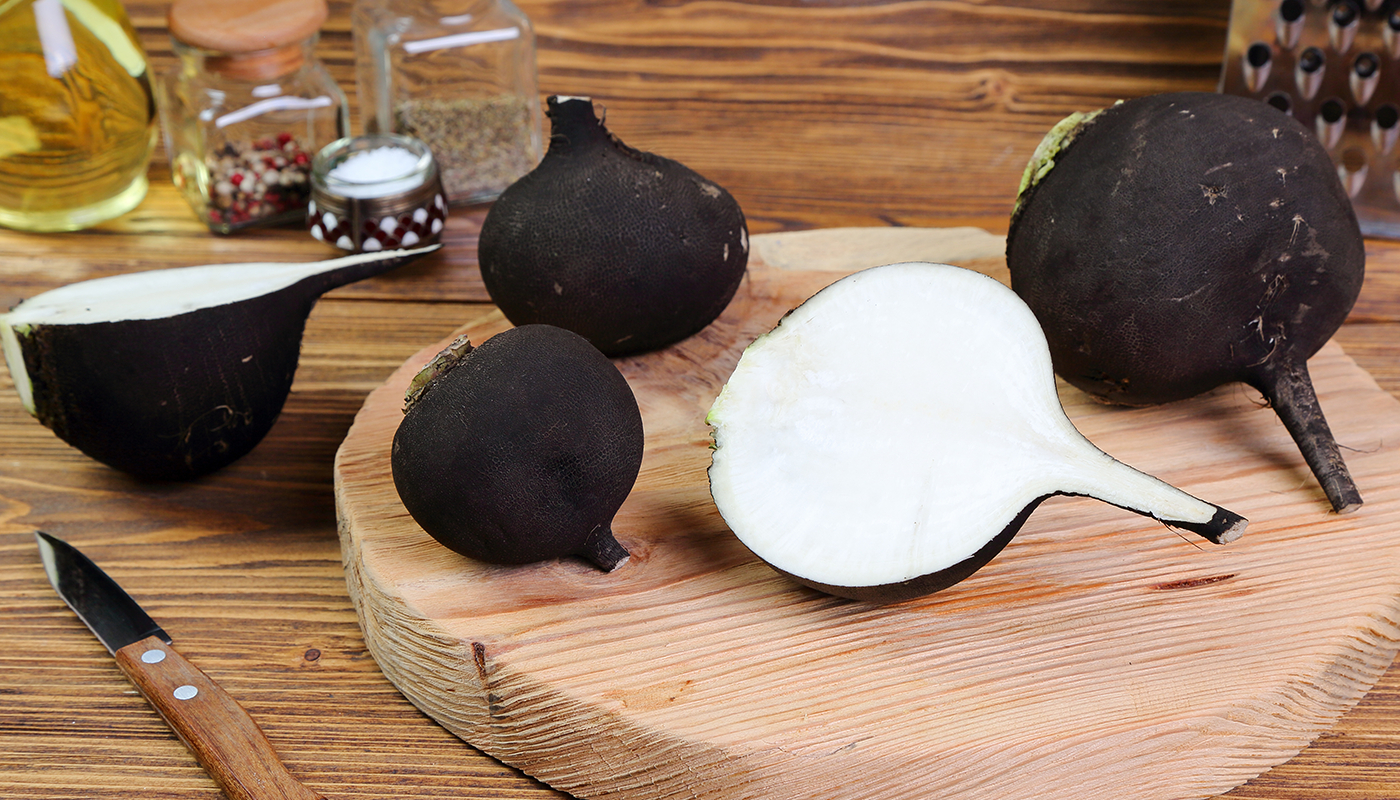 Recipes with turnip
We discover three simple, quick and tasty recipes that contain turnip as the main ingredient. A simple option for cooking with turnip and incorporating this vegetable in your daily diet.
Roast turnip salad with papaya and rocket
3 medium turnips
1 bag of rocket sprouts
1 small papaya
6 walnuts
1 teaspoon poppy seeds
Juice of half a lemon
Salt
Black pepper
Extra virgin olive oil


Preheat the oven to 200 °C and wash and dry the turnips thoroughly. Cut off the ends and lightly peel. Chop into cubes and place in a saucepan.

Drizzle with a little olive oil and season with salt and pepper. Next, roast for 20 minutes until they become tender and lightly roasted.

Cut the papaya and remove the seeds. Peel and cut into bit-sized cubes. Now, place in a colander, drizzle with lemon juice and add a little salt to strain the juices. Open the walnuts and chop.

Finally, add a base of rocket to your plate and add the papaya, turnip and walnuts on top. Add the poppy seeds to taste and drizzle with olive oil and lemon. Done!
Turnip and vegetable stew
1 large potato, cubed
2 turnips, cubed
1 Carrot, cut into slices
1 medium onion, chopped
2 garlic cloves, crushed
½ green pepper, chopped
1 red chorizo, sliced
1 tablespoon coriander powder
1 tablespoon of olive oil
1 litre vegetables stock
Salt to taste


Prepare a sauté: fry the onion, pepper, coriander powder and garlic. Add the chorizo, a pinch of salt and leave to cook on a medium-low heat.

Add the vegetable stock, turn the heat up to medium-high and leave to simmer for 5 minutes. Next, add the vegetables and turnip. Cook for 15 minutes, or until the vegetables are tender when you pierce them with a fork. It is important to stir the mixture to prevent it from sticking to the bottom of the pan. Before serving, season with salt and serve warm.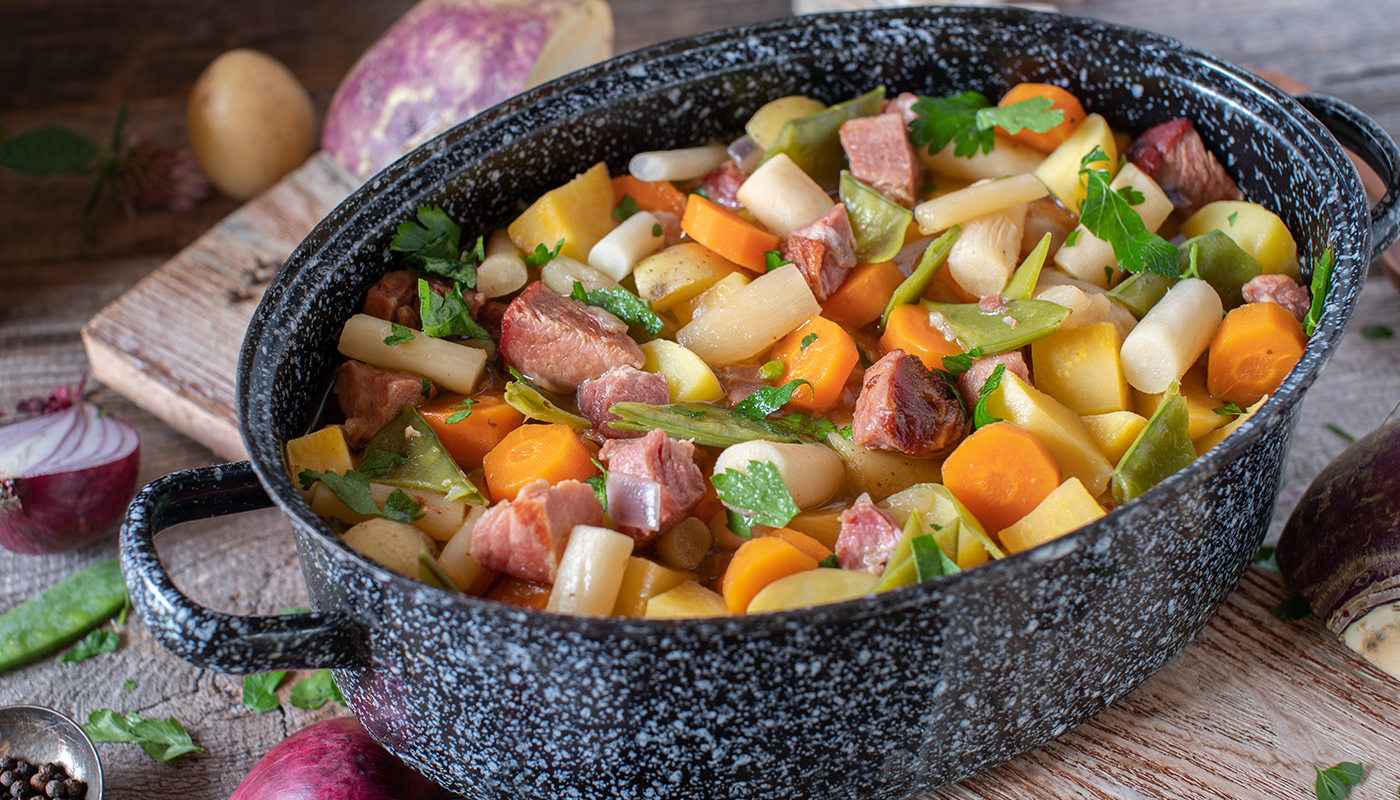 Turnip soup

400 g turnips
1 leek
1 celery stick
½ onion
1 small potato
100 ml soy milk
3 tablespoons olive oil
Salt


Wash all of the vegetables and then brunoise the onion; chop the celery and leek and peel and dice the turnip and potato. Meanwhile, place the oil in a pan on the hob.

When it is hot, fry the onion and then add the leek, celery, potato and turnip and sauté everything together for 5 minutes. Cover with water, bring it to the boil and leave to simmer for 25 minutes on a medium heat with the lid on.

Remove from the heat, add the milk and salt to taste and blend the mixture. Serve it nice and warm.