Sea Bass: blue or white fish?
One of the leanest fish and low in sodium.

Sea Bass is one of the most valuable marine species because of the quality of its meat. It is a slim and sleek fish, with a long head and large mouth and its colour varies from dark grey along its back to white on its belly.

fresh food
Share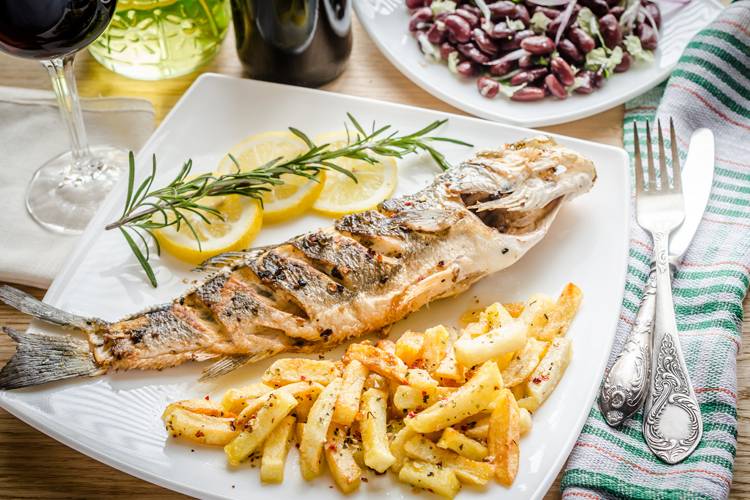 Its name comes from the word 'lobo' (wolf) because of its voraciousness and the speed at which it attacks its prey, although it is also known by other names depending on the autonomous community: lupin (Basque country), robaliza (Galicia) and llobarro (Catalonia and the Mediterranean coast).
It is usually sold fresh and whole. Because of the seasonality of the species, it is usually caught mostly in the colder months, but can be found in the market all year round, thanks to being a potential species for agriculture.
Benefits of Sea bass
From a nutritional point of view, it is one of the leanest white fish. It is regarded as a very nutritious food, suitable for low-calorie diets if cooked simply, and is low in sodium due to the low content of this mineral. Added to this is the high content of proteins of high biological value. Its meat includes minerals such as phosphor and selenium; and moderate levels of potassium, magnesium and iron. In terms of vitamins, it is worth mentioning those of group B12, which contribute to the proper functioning of the nervous system.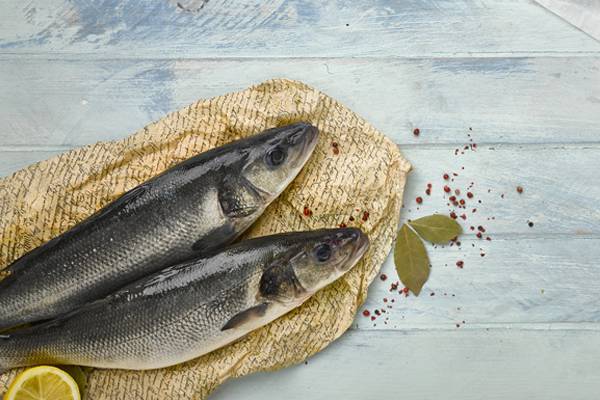 Nutritional information
(100 g portion)
Energy: 86 Kcal
Fats: 1.3 g
Proteins: 18 g
HDC: 0 g
Calcium: 20 mg
Iron: 1.1 mg
Vitamin B12: 4 ug


Tips for buying and conservation
When buying it we must consider its freshness by looking at its organoleptic properties: firm consistency, scales attached to the skin, bright eyes and not sunken. Once at home, it should be eaten within 24-48 hours and always kept in a clean fridge, separated from the rest of the food to avoid transferring the smell.


From our website to your table
Did you know…
Sometimes real sea bass can be confused with other similar species such as largemouth or spotted sea bass, which belong to the same type but to a different species and is different from sea bass because of its spotted body.