Steamed clóchina: traditional recipe
Steamed Valencian clóchina are a very easy dish to prepare. We tell you the original recipe of steamed clóchina step by step.


fresh food
Share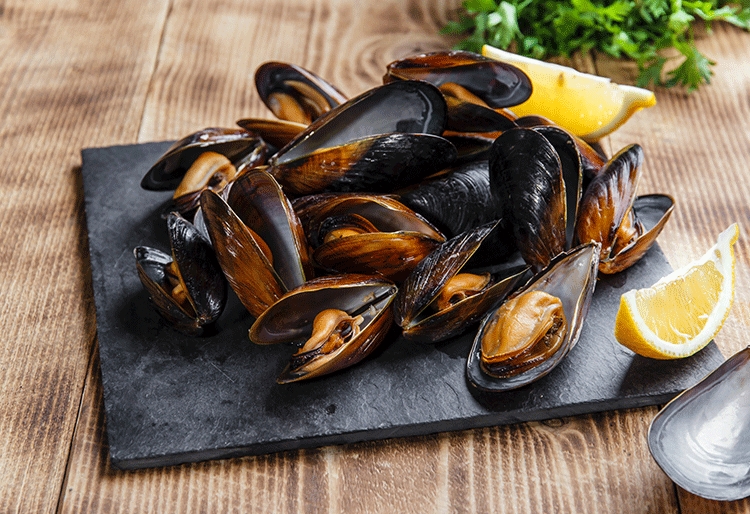 The Valencian clóchina, is distinguished as the valencia native mussel and in many occasions it can be confused with its northern relative or its neighbor the clóchina del Mediterráneo, which despite being the same feature of the characteristics that have different characteristics.
Although this Mediterranean jewel is smaller and inside, it hides a much more intense, tasty and delicate flavour in its shell, as well as being rich in vitamins, calcium, iron, potassium, phosphorus, magnesium and Omega 3.

Unlike the mussel, the most optimal moment for the commercialization of the Valencian clóchina, are the months without "r" which is when the product is stronger and with a higher percentage of meat in the food
How do you distinguish the Valencian Clóchina?
To distinguish them, apart from being guided by the calendar, we must look at the label that accompanies the product, which reflects the origin and traceability of the product.

Also, for the past two years the brand «Valencian Clóchina» has been regulated with its distinctive «Quality Mark of the Valencian Community»
Steamed Valencian clóchinas is a very easy dish to prepare.

Below, we provide the original step-by-step recipe.

Ingredients for 4 persons
- 1kg of clóchinas
- 4 cloves of garlic
- 1 lemon
- Black pepper
- Paprika
- Extra virgin olive oil
- 1 bay leaf
Preparation:
- Place the chopped garlic and the lemon, cut into quarters, into a pan. You can also add sweet paprika, black peppercorns and a bay leaf to the recipe, although if you want to obtain the authentic flavour of the sea, it is preferable to leave out this step.

-Pour in a small amount of extra virgin olive oil into the pan, put the lid on and cook them on a medium heat.

-When they release their liquid and begin to boil, leave them for a few minutes while the steam escapes and they are ready to serve!