Crunchy timbale of Parmesan cheese and Iberian ham
Ingredients for 4 people

150 g Parmesan cheese, 250 g mixed green salad, 110 g sundried tomatoes in oil, 1 spring onion, 20 g celery, 120 g Iberian ham

Starters
4 December 2019
Share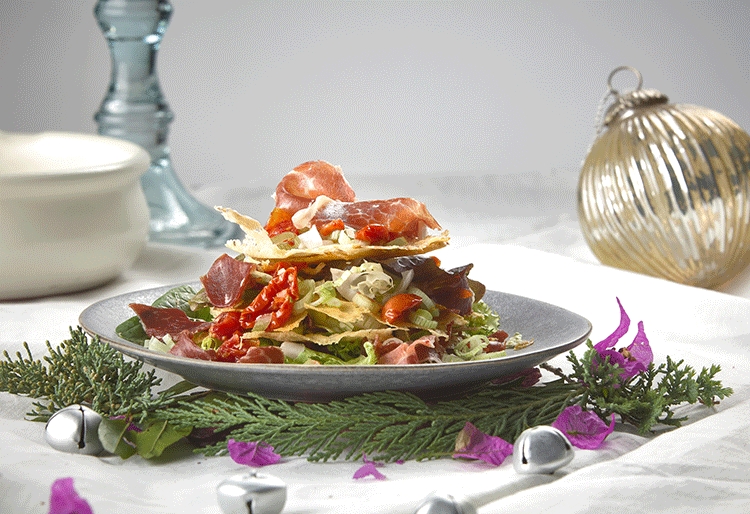 INGREDIENTS FOR THE VINAIGRETTE
- 100 ml virgin olive oil
- 30 ml sherry vinegar
- 6 g Dijon mustard
- Pepper


PREPARATION
1. Prepare the vinaigrette by putting all the ingredients in a bowl and stirring well.
2. Grate the Parmesan cheese and put it in a hot frying pan. When golden, use a spatula to take it out.
3. Mix the green salad with the onion, celery and chopped sundried tomatoes, dress with the vinaigrette.
4. Mount the appetiser, by alternating the salad with the grated cheese and the ham.