Persimmon carpaccio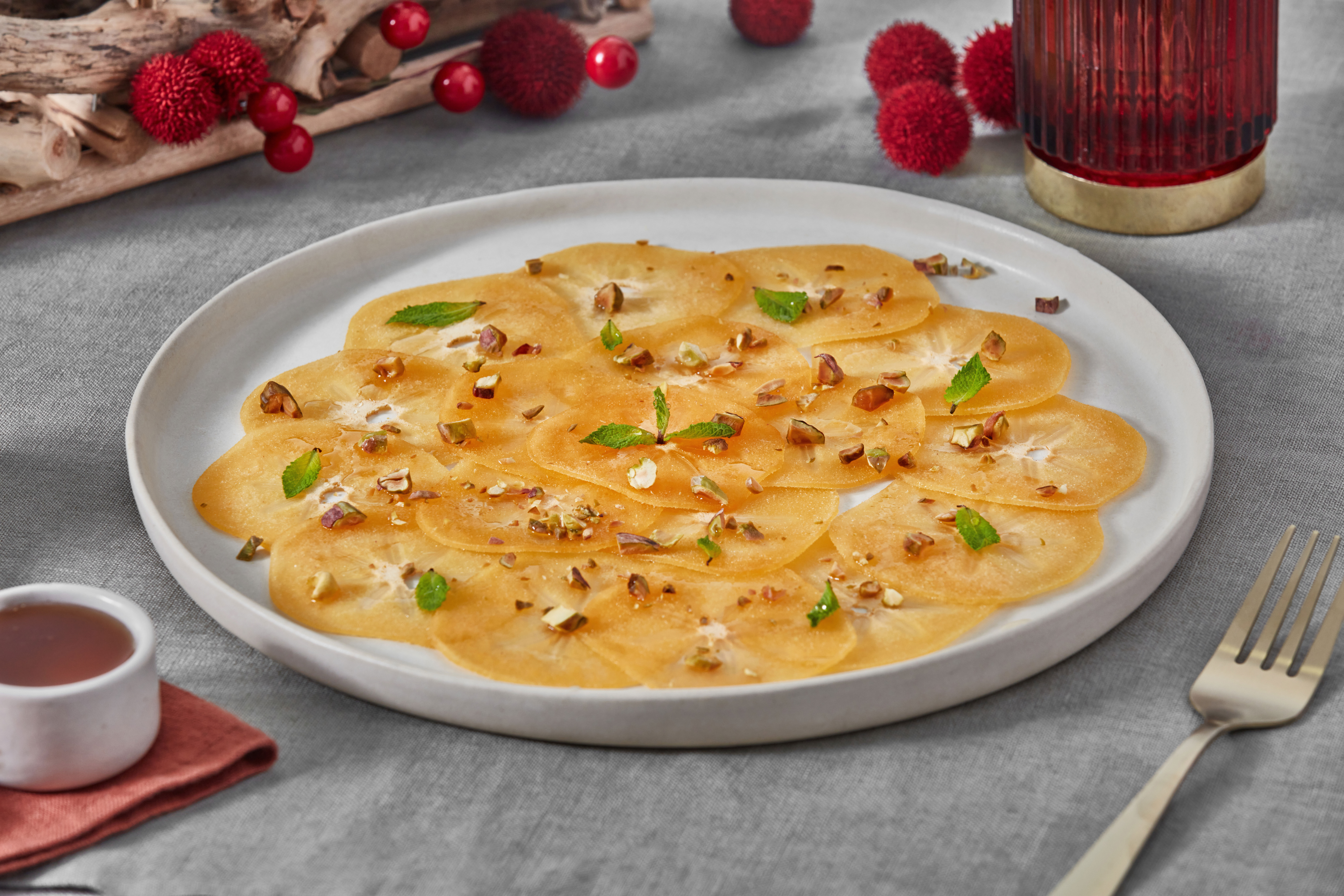 For 4 servings:

•

2 persimmons

• 20 g of walnuts

• 20 g of pistachio nuts

• 6 leaves of fresh mint

• 1 lime
Desserts
Share
PREPARATION
1. Peel the persimmons
2. Cut them into very thin slices using a slicer.
3. Chop the nuts.
4. Chop the mint. Keep some whole leaves to one side.
5. Take a round plate and place the persimmon slices on the bottom, making a flower shape.
6. Sprinkle the chopped nuts over the persimmon.
7. Decorate with the chopped mint and whole leaves.
8. Squeeze a few drops of lime juice over just before serving.