Date biscuits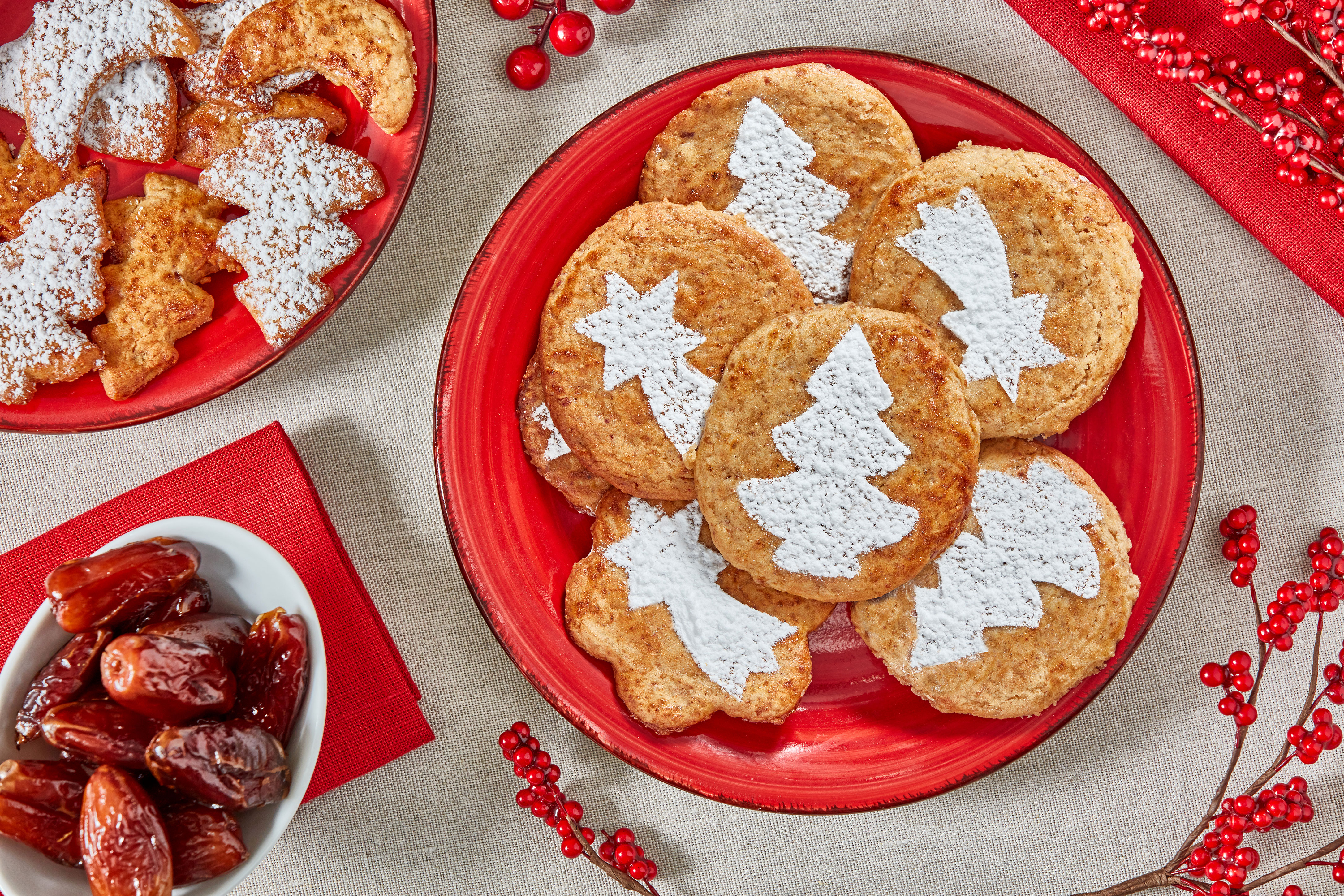 For 4 servings:

•

• 200g of dates

• 200g of brown sugar

• 100g of butter

• 260g of flour

• 1egg

• 1egg white

• 1spoonful of vanilla extract

• 1/4spoonful of baking soda

• 1spoonful of hot water

• Castor sugar
Desserts
Share
PREPARATIONS
1. Chop and blend the dates.
2. Mix part of the ground dates with the vanilla extract, brown sugar and hot water.
3. Mix it all together to make a uniform dough.
4. Put the soft butter, brown sugar and the doughin a bowl and mix it well.
5. Add the beaten egg, baking soda and flour.
6. Knead and mix well.
7. Cover the dough with cling film and allow itto stand for 30 minutes.
8. Stretch the dough between two sheets of baking paper.
9. Cut the biscuits using Christmas theme moulds.
10. Brush the egg white over them.
11. Bake at 180º in the oven until they are golden brown.
12. Allow them to cool and sprinkle the castor sugar over before serving the biscuits.