Chocolate and fruit tartalets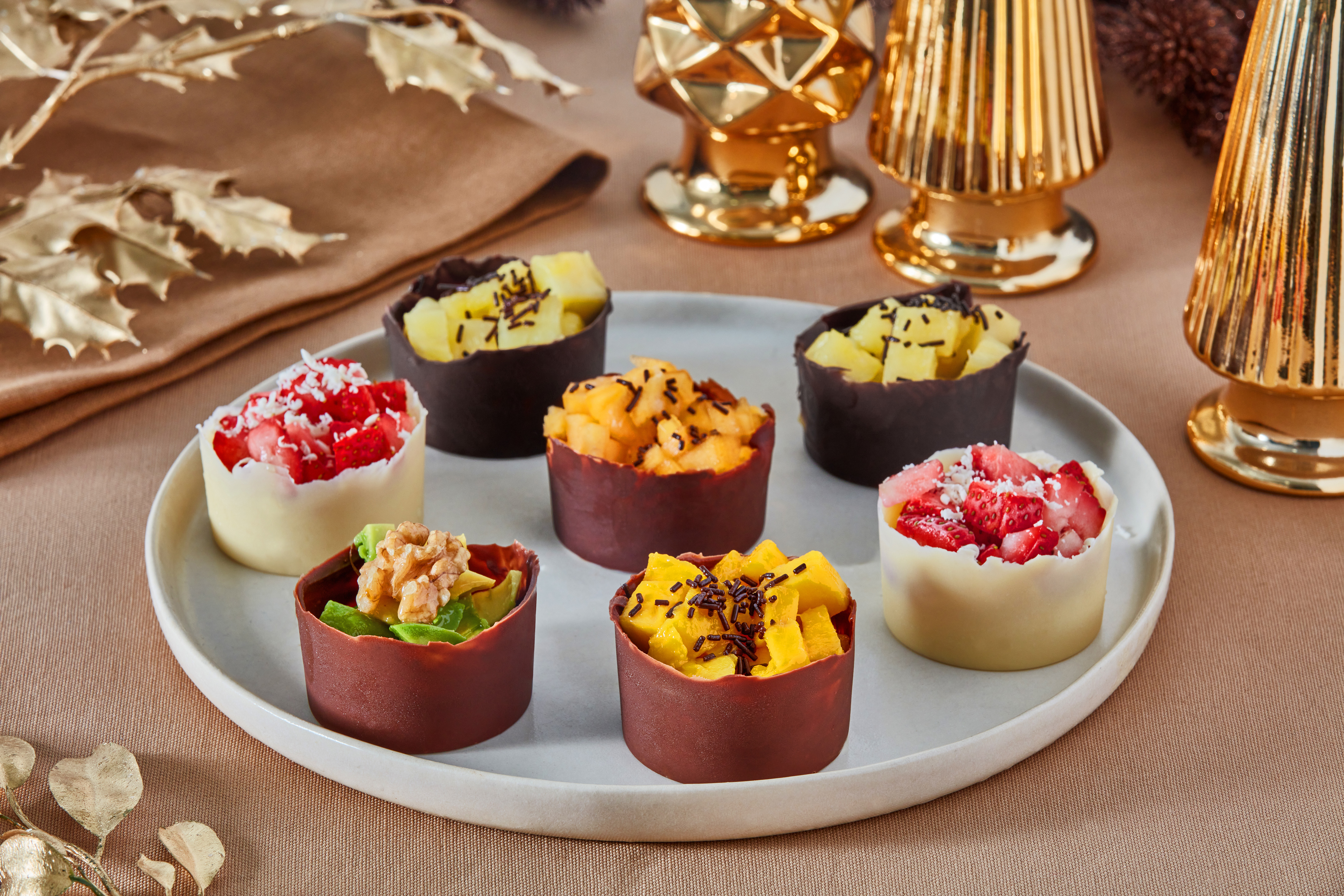 For 4 servings:

• 1 bar ofwhite cooking chocolate

• 1 bar ofmilk cooking chocolate

• 1 bar ofdark cooking chocolate

• 1 mango

• 1 avocado

• 1 pineapple chunk

• 6 strawberries

• Walnuts

• Honey

• Caramel sauce
Desserts
Share
PREPARATION
1. Melt the 3 types of chocolate in different bowls in the bain-marie.
2. Take 3 silicone moulds and fill each one with a different type of chocolate.
3. Put the moulds in the freezer and wait untilthe chocolate freezes.
4. Peel and cut the fruit into small cubes andput each type in a different bowl.
5. Remove the chocolate from the freezer, take itout of the moulds and place it on the serving plate.
Serving
Fill each type of chocolate with the fruit that best combines with it.
1. White chocolate tartlet: strawberry pieces andadd some grated white chocolate.
2. Milk chocolate tartlet: mango pieces.
3. Dark chocolate: avocado pieces and whole walnuts, or pineapple pieces and dark chocolate sprinkles.