72% chocolate and orange mille feulle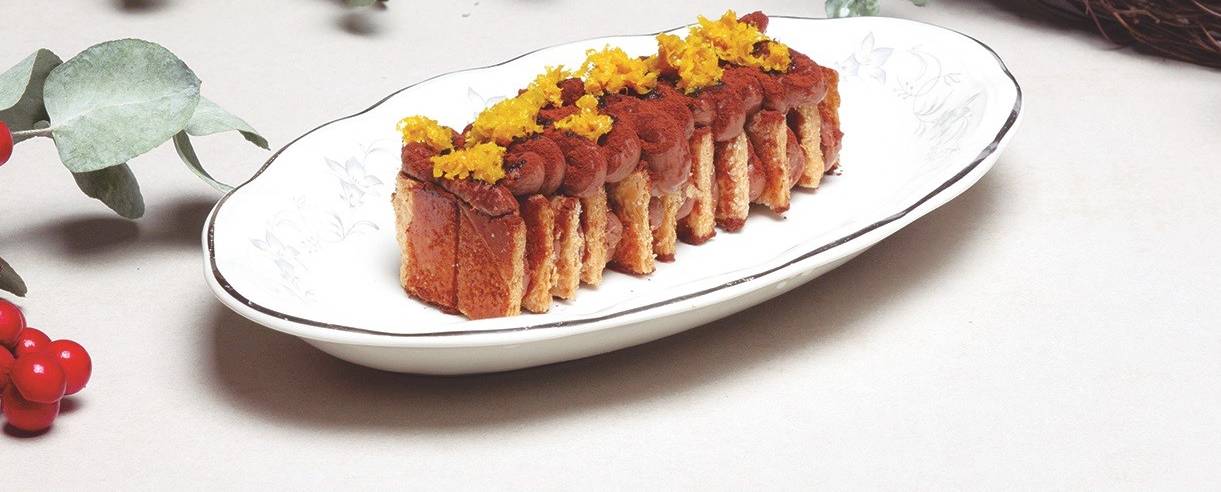 Ingredients for 4 servings:

Consum puff pastry
Sugar
Consum 72% chocolate
Asturiana whipping cream
500 ml of orange juice
An orange
Cocoa powder
Desserts
Share
PREPARATION
Warm the oven to 180º.
Lay a sheet of baking paper on a baking tray, sprinkle some sugar over it and then lay out the puff pastry and sprinkle more sugar on top.
To prevent the puff pastry from rising, place another tray over it without applying pressure.
When the puff pastry is cooked, allow it to cool and then cut it into pieces of the required size.
For the chocolate cream: Heat the cream with 30 grams of sugar. When it is hot, add the chocolate to melt it. Once it has melted, add the orange juice and then emulsify in the blender and allow to cool in the fridge for 12 hours.
Serving: Alternate layers of puff pastry and the chocolate cream. Finally, sprinkle some cocoa powder over the top and grate some orange rind.