Turron mille-feuille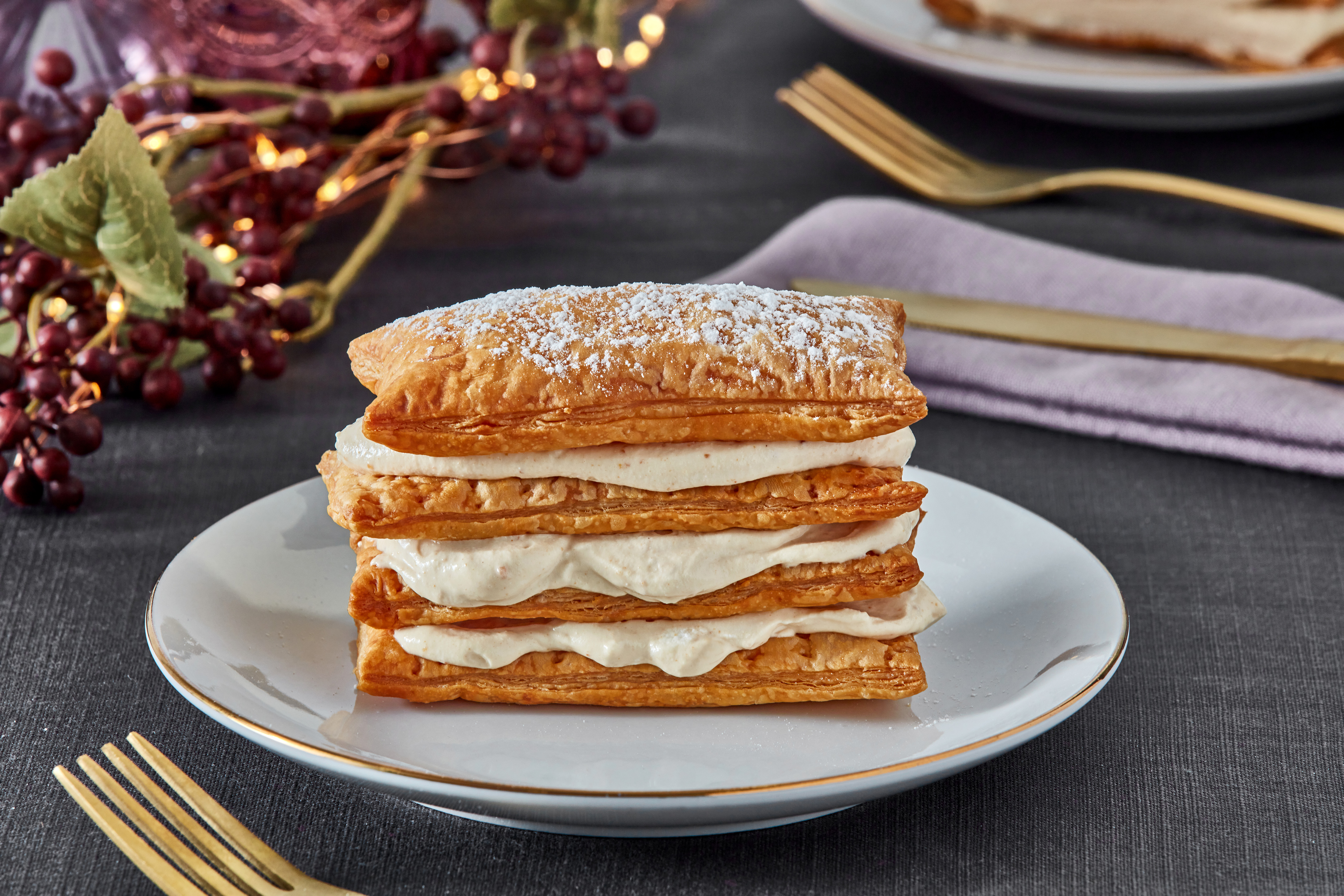 For 4 servings:

• 250g bar of Jijona turron

• 1 sheet of puff pastry

• 100ml of milk

• 400g of whipping cream

• Castor sugar
Desserts
Share
PREPARATION
PREPARING THE PUFF PASTRY
1. Cut the puff pastry into rectangles (4 persheet)
2. Prick 3 of them with a fork.
3. Preheat the oven to 180º and bake the puff pastry until it is golden brown.
PREPARING THE TURRON MOUSSE
1. Put a bowl in the freezer for 30 minutes.
2. Put the cream in the fridge to cool.
3. Mix the turron and milk using a blender to make a light paste.
4. Remove the bowl from the freezer.
5. Add the cold cream and whip it using an electric or manual whisk.
6. Mix the turron paste with the cream by folding it in so as to make sure the cream remains firm.
SERVING
1. Place a piece of puff pastry on a tray and put the turron mousse on top.
2. Repeat this process with the other two pieces of puff pastry.
3. Top off using the remaining piece of puff pastry, which will have risen more because it was not pricked.
4. Sprinkle some castor sugar over the top.