Coca de llanda cake: original recipe
Coca de llanda cake is a recipe that many people will remember from childhood. We bring you this version so you can enjoy it again this Easter.

on today's menu
Share
Valencian coca de llanda cake - the classic snack
The wide range of eastern 'cocas' or cakes and their variety of flavours is well known. Some are savoury, like vegetable or 'pisto' (ratatouille) ones; or they can be sweet, like coca de crema (cream cake) or the legendary coca de naranja (orange cake). Of all of them, there is always one that takes us back to our childhood, and it has to be grandma's coca de llanda cake. That cake that mentally transports us back to snack time at her house, that smell of warm chocolate and sponge in the oven.
The name of this cake comes from the fact that, traditionally, it was baked in a tall and metal baking tin which is known as llanda in Valencian. Hence its original name is coca de llanda, although this cake is also known in some parts of Spain as coca María or coca boba. The original recipe of this typical Easter dessert is as basic as its main ingredients: eggs, flour, milk and sugar. There's no excuse not to make this classic dessert!
Coca de llanda cake ingredients
For 12 portions
150 g sugar
170 g sunflower oil
50 g orange juice
220 g milk
400 g flour
1 sachet yeast
3 XL eggs or 5 small eggs
Grated peel of 1 lemon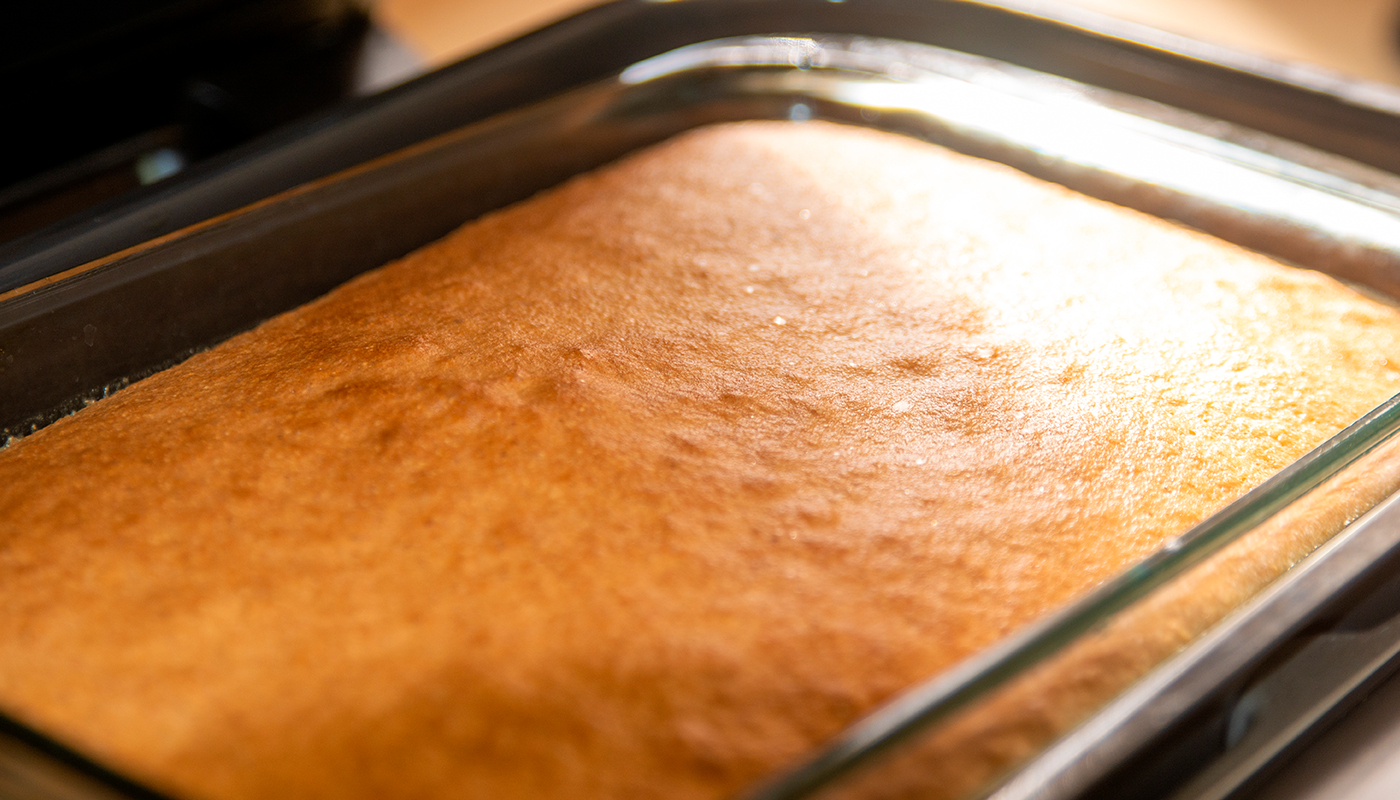 Coca de llanda cake recipe
Method:

1. Pre-heat the oven to 180ºC.

2. Prepare a rectangular shaped baking tin or llanda and line with baking paper or grease with butter and a little flour.

3. Whisk the eggs thoroughly with the sugar until the mixture turns white.

4. Add the lemon peel, oil, juice and milk.

5. Sieve the flour and add it gradually to the mixture.

6. Finally, add the yeast.

7. Pour the mixture into a baking tin, sprinkle with sugar and cinnamon on top; this will help us to create a crunch sugary layer which is characteristic of this cake.

8. Place the tin in the oven at medium height and bake for between 20 and 30 minutes.

9. Leave the sponge to cool for 20 minutes and remove from the tin.

The baking time will depend on the oven. It is best to keep checking the texture with the help of a toothpick: when inserting it in the centre of the sponge and it comes out clean, we'll know it's ready.

The ideal snack, very easy to make and the best option to go with coffee, tea or a glass of milk. If you feel like it, you can finish it off with a glaze or topping. Bon appetit!