Endive salad with blue cheese and crunchy iberian ham
Ingredients for 4 people:

1 tray of endives, or two (depending on appetite) - 40 g assorted lettuce - 160 g blue cheese - 50 g sundried tomatoes - 20 g hazelnuts - 40 g finely sliced Iberian ham - Virgin olive oil and freshly ground pepper



Starters
19 November 2018
Share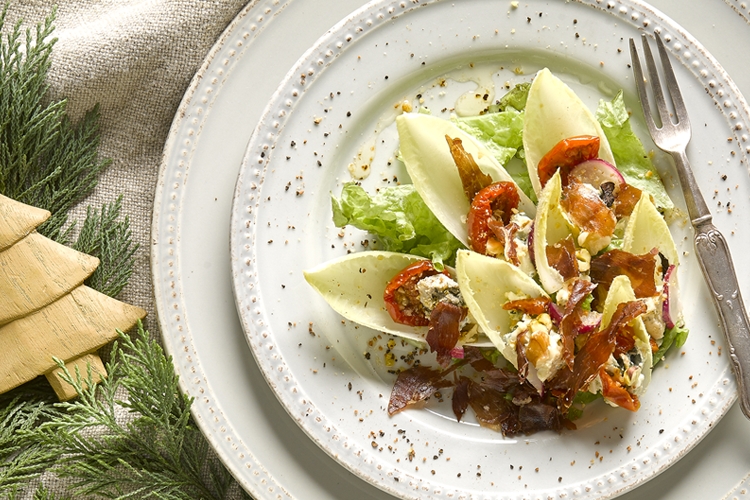 PREPARATION
You can invite the kids to "pick the daisy petals" (in this case, the endives and lettuces).
1. We chop the hazelnuts, blue cheese and sundried tomatoes.
2. To prepare the ham crunch, we put the slices in the microwave, in defrost mode, for about 12 minutes (they must be very dry). We wrap them in kitchen paper and put them in a hermetic storage container until serving time; never in the fridge!
3. To present it on the plate, we let our more creative side come out. But, we do recommend always topping the salad with crunchy ham.