Garlic soup: a traditional recipe
Learn about garlic soup ingredients according to the traditional recipe: Castilian, Basque, Extradura, Riojan. Find out how to make it easily.

on today's menu
21 January 2020
Share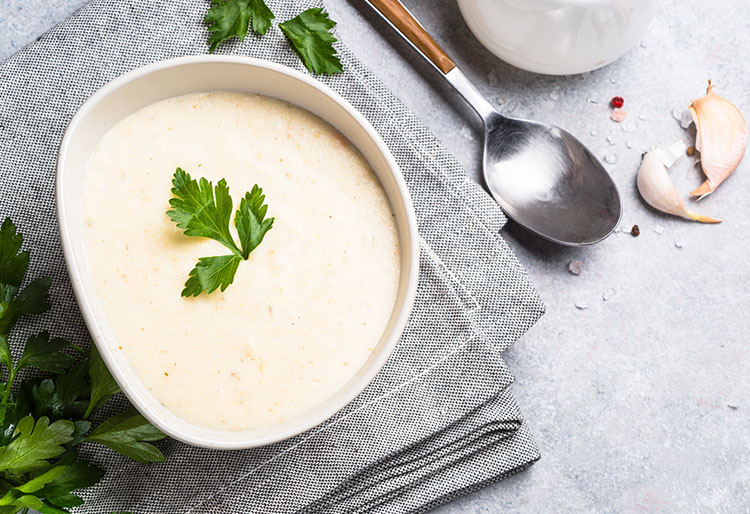 Garlic or Castilian soup is one of the most delicious recipes in our gastronomy. A comforting and tasty dish, born of the humblest cuisine, which only requires bread, water or broth, garlic, laurel, paprika and some eggs. However, like any good traditional dish, it has all kinds of variations depending on the geographical area where it's made, as well as the cook's personal taste and the family budget.
It is served very hot and if possible, in individual dishes. Each house has its own unique flavour. Some people use water and some use broth taken from another dish, for example a light broth made from chicken, pork or ham.
How to make garlic soup
The recipe is simple, fast and suitable for inexperienced cooks. The trick is to lightly fry the garlic well over a low heat and fry the bread well in the same oil. From there, you can create as many variations as your imagination allows
Main ingredients for garlic soup
(for 4 people)
- 3 or 4 garlic cloves
- 4 eggs
- 150 g bread
- 1 tablespoon of sweet paprika
- 2 tablespoons of extra virgin olive oil
- Salt
- Water or broth
- 1 piece of chorizo or ham (optional)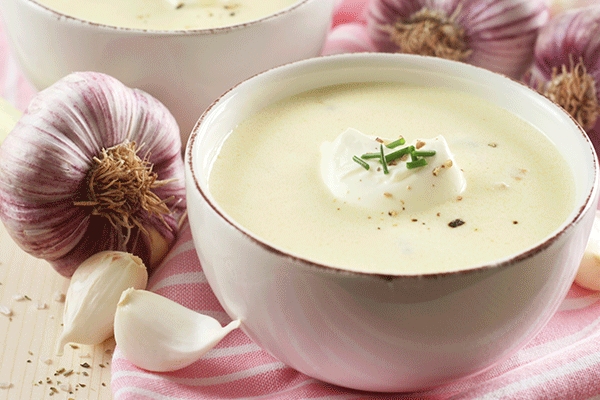 How to make garlic soup
1. Finely chop the garlic and fry in the oil until golden. Once golden, put it to one side
2. Using the same oil, fry the bread, in slices or strips, whichever you prefer. When fried and crispy, add the ham or chorizo (optional) cut into wedges and lightly fry for a couple of minutes. Add the garlic you put aside earlier.
3. Next, add the sweet paprika and stir very well so that it does not burn.
4. Add water or broth to the sauce base that should still be warm and let boil for about 10 minutes.
5. Add salt to taste and one egg per person in the last few minutes of cooking. When the egg white is cooked, which usually takes about 3 minutes, the soup is ready. Serve in individual bowls or casserole dishes and it's ready to eat.
Sounds great, doesn't it? It tastes even better!