How to make Tinto de verano (summer red wine)
Tinto de verano is one of the most appetising drinks in hot weather. Here we tell you how to make a good tinto de verano to cool you down.


TRIED AND TESTED
Share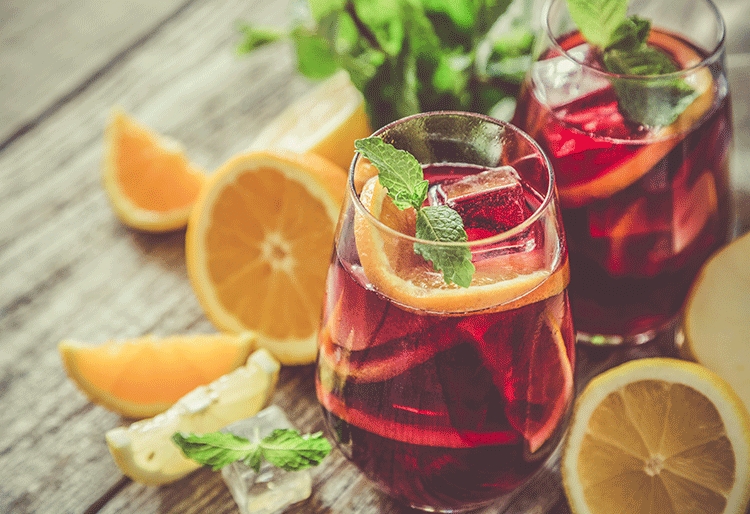 The consumption of tinto de verano in Spain has grown over the last ten years, even more so than sangria. It appears that its origin comes from the 1920's at Venta Vargas in Cordoba, a restaurant whose owner started to serve his house wine mixed with a siphon to alleviate the suffocating heat of the Cordoban summer nights.
The siphon contained soda to 'give life' to drinks such as wine or vermouth. However, it wasn't until the 1960's when it became popular in our country. The mix of wine and soda to provide relief from the summer heat was also boosted by the publicity of a famous Spanish soda.



Types of tinto de verano
• With soda (gaseosa)
• With lemonade
• Light: with sugar-free soda or lemon
• 0.0: with non-alcoholic wine
• With a sophisticated touch: if we use vintage wine or add a drop of rum or vermouth.
• Variants: with white or rose wine or with orangeade.
The mixing of wine (red, rose or white) with lemonade or orangeade is also known in the Basque Country as 'Pitilingorri'. There is also 'kalimotxo' which substitutes the soda/lemonade for cola, made popular in the 1970's.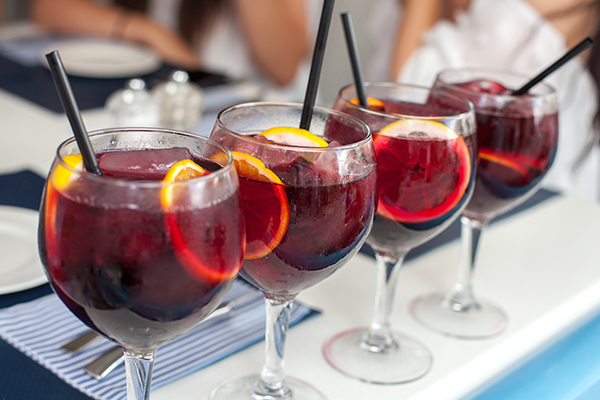 How to make homemade tinto de verano
- It is important to use red wine of a certain quality, with a low acidity so that it tastes better.

- Whether using soda or lemonade, it's important they are nice and cold, since their role is to add bubbles and freshness to the wine.

- The ideal thing is to use the same amount of wine as soda or lemonade, although that depends on taste.

- Ice is another essential element that we should use plenty of. Don't be afraid of it turning watery because the more ice you add, the longer it will take for the wine to melt it.

- Finally, sliced citrus fruits, lemon or orange, or both. If we choose soda, which is less acidic, lemon is recommended. But this is also dependent on taste. You can also add lime or grapefruit and, if you are a real pleasure seeker, you can use tropical fruit or maraschino cherries.

- Serve in a wide or balloon glass, avoiding tube shaped glasses.