Tinto de verano recipe: How to make it?
We tell you the recipe to make a good Tinto de Verano to cool off, one of the most appetizing drinks in hot weather.

TRIED AND TESTED
Share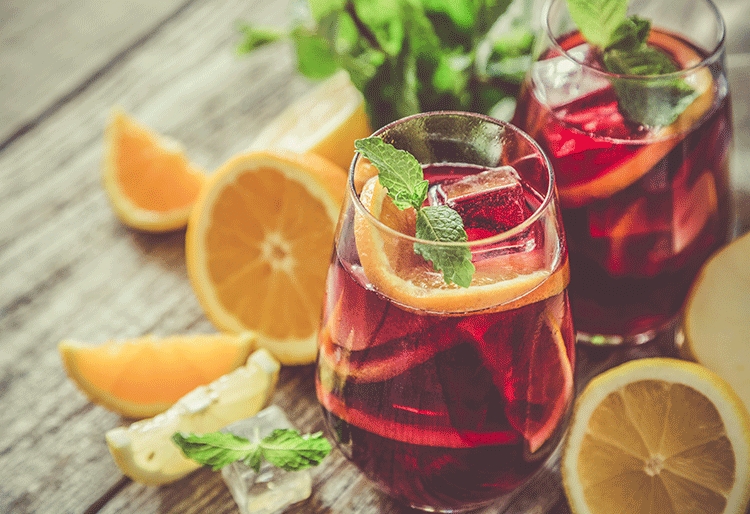 What is the origin of the tinto de verano?
The origin of the tinto de verano dates back to the 1920s in a Córdoba inn called Vargas, whose owner began to serve his house wine mixed with siphon to relieve the suffocating heat of Cordoba's summer nights. This siphon contained pressurized soda to 'give life' to drinks such as red wine or vermouth. However, it was not until the 1960s that its consumption became popular in Spain, when the mixture of red wine and soda was boosted by the advertising of a famous brand of this popular soft drink.
Types of tinto de verano
Tinto de verano is a typical spanish cocktail made with red wine, lemonade or soda. This popular combination is given, above all, during the summer. Over the years, this drink has evolved and today, we can find it in various bars, terraces and beach bars, made with different soft drinks. Take note of the types of tinto de verano that we can find!
Types of tinto de verano according to the blend
With soda
With Fanta lemon or lemonade or lemon soda without sugar
With orange Fanta or orange soda without sugar
With Vermouth
Variants of the tinto de verano
Pitilingorri: in the Basque Country the Tinto de Verano is known by this name. It is made with red wine and lemon soda or orange soda.
Calimocho or Kalimotcho: this drink, so popular in the 70s, replaces soda with cola or Coca-Cola.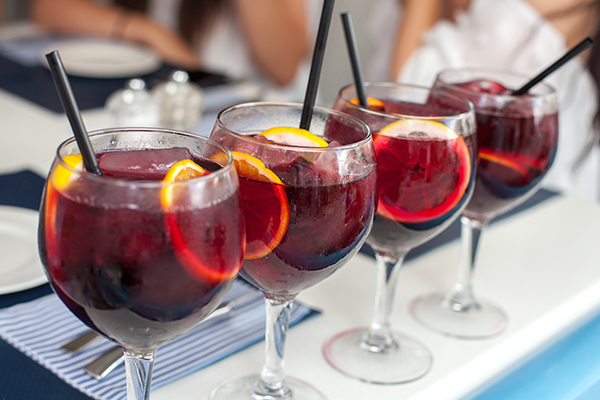 How to make homemade tinto de verano
Tinto de verano ingredients
Bottle of red wine (better if you are young)
Bottle of soda or lemonade (depending on taste)
Lemon or orange
Ice
Prepare tinto de verano step by step
1. To make a good tinto de verano, it is important to use a red wine of a "certain" quality, with low acidity so that it is better for us.
2. Whether we use soda or lemonade, it is important that they are very cold, since their function is to provide bubbles and freshness to the wine. The ideal is to use the same amount of wine as soda or lemon, although that depends on taste.
3. Ice is another fundamental element of the tinto de verano that we must use in abundance, without skimping, do not be afraid that it will be watery!
4. Finally, the citrus fruit, lemon or orange or both together, sliced. If we opt for soda, which is less acidic, it is recommended to use lemon. But that will also depend on the taste of the user.
5. When serving it, keep in mind to serve it in a wide glass or in a balloon glass.
The recipe for homemade tinto de verano is very simple, but if you don't dare to prepare this drink at home or you're short of time, you can always buy your tinto de verano already made, in your trusted supermarket.
With what recipes to accompany the tinto de verano?
Tinto de verano is a summer drink that is normally enjoyed as an aperitif. Next, we propose a series of recipes to take as a starter, very fresh and tasty, go ahead and try them!