La Rioja: tourism, wineries and gastronomye
Did you know that the Denomination of Qualified Origin (DOCa) Rioja is the oldest in Spain? Find out more about Rioja with us in this post


TRAVELLING WITH TASTE
Share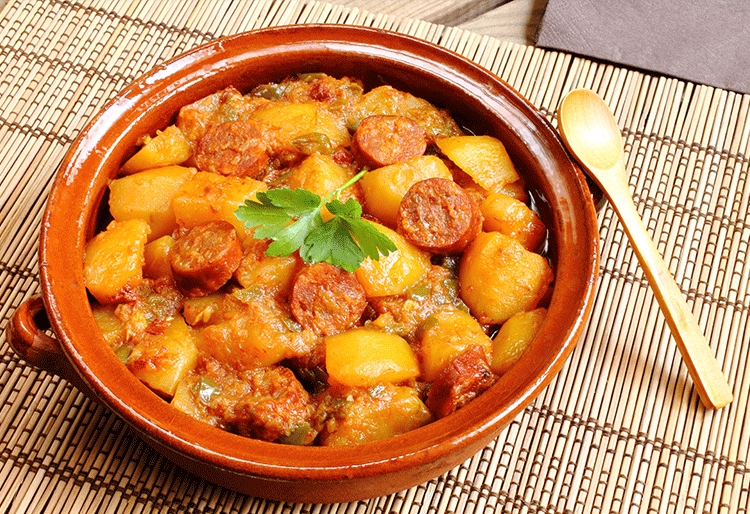 The Calle Laurel in Logroño is an obligatory stop. It is an area where wine and tapas are the real stars. If you enjoy mixed pinchos (bite-sized kebabs) and a good local wine, you should visit (and savour) these streets. The co-cathedral of Santa María de la Redonda –which conceals a sculpture by Michaelangelo-, the 13th century church of San Bartolomé, the gate and arch of Revellín in the city walls are all points of interest within the capital of La Rioja.

Other places that are worth visiting are Haro, where the Battle of the Wine is celebrated on 29 June, and its traditional bar district known as La Herradura; Laguardia and its walled city, its animated clock, caves and Celtic-Iberian pond; Arnedo and the Cueva de los Cien Pilares (the cave of the hundred pillars); Arnedillo and its thermal waters; San Millán de la Cogolla, with its monasteries, Yuso and Suso, which are designated Heritage Sites, and the monastery of Nuestra Señora de Valvanera near the municipality of Anguiano. Also, Santo Domingo de la Calzada, a place passed by pilgrims on the Camino de Santiago. Dinosaur footprints at Enciso, where the Palaeontology Centre is located by the site with dinosaur footprints, and the theme park and museum at the Barranco Perdido (the lost ravine). This is one of the most special places to see if you are travelling with children.


The vineyards route
If you want to taste a good wine, don't miss out on a tour of some of the region's most emblematic vineyards, such as Vivanco and the Museum of Viticulture, - located in Briones-, the wineries of Muga, López de Heredia and the CVNE (Compañía Vinícola del Norte de España, the Wine Company of Northern Spain), located in Haro, or the Spanish Franco wineries of Logroño, among others.


Gastronomy
Apart from the pinchos and the broths, you can also taste the rich gastronomy of La Rioja, such as potatoes a la Riojana, which is its traditional stew; lamb chops al sarmiento (with vine leaves); tuna with tomato a la Riojana, Camerano cheese (made with goats milk) or caparrones, based on different types of red beans with chorizo, mutton and pancetta. The asparagus are also highly-regarded, as are the mushrooms and other fungi.