Pickled turkey
Ingredients for 4 people

1-kg turkey breast, 100 ml mild olive oil,

Salt and pepper


Ingredients for the pickle


100 g carrot, 200 g pumpkin, 100 g turnip, 100 g parsnip, 4 garlic cloves, 2 bay leaves, 100 g broccoli, 200 g spring onion, 200 ml sherry vinegar, 200 ml white wine, 1 l chicken stock.



Meat dishes
5 December 2019
Share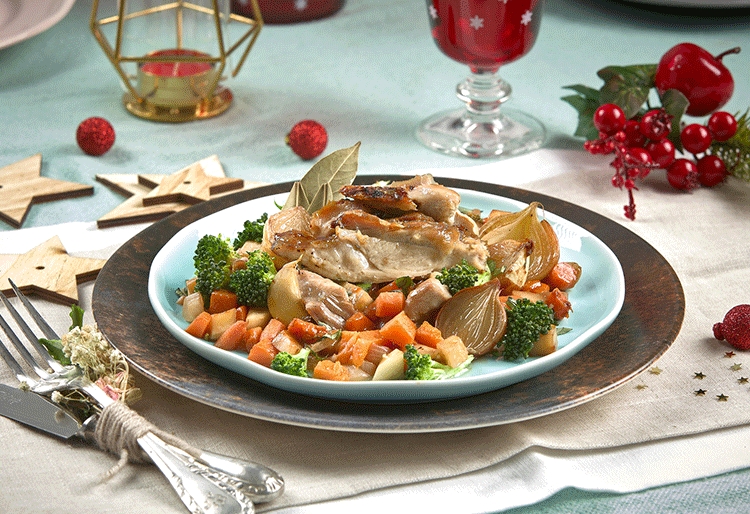 PREPARATION
1. Season and smear oil on the turkey breast. Leave to stand in the fridge for 4 hours.

2. Brown in the frying pan and add all the pickled chopped vegetables with the whole garlic cloves.

3. When brown, add the Sherry vinegar, the white wine and the stock. Leave to cook on medium heat for 1 hour.