Pork knuckle with honey and mustard
Ingredients for 4 people:

4 pre-roasted pork knuckles - 100 ml honey - 10 g mustard - 600 g pumpkin without peel or seeds - 120 g butter - 120 g shredded flat green beans - 40 ml mild olive oil - 4 g salt flakes - Freshly ground salt and pepper



Meat dishes
25 November 2018
Share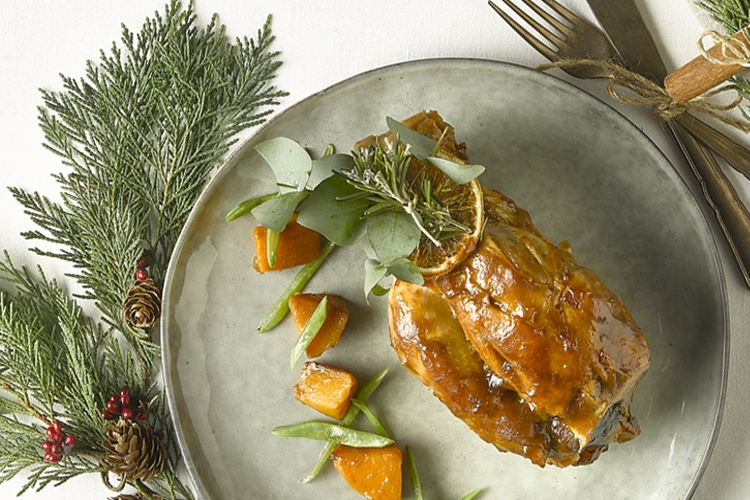 PREPARATION
There's no excuse for the kids of the house! They can help by preparing the honey and mustard mixture in a bowl, stirring well until it is consistent and smearing the knuckles until they are well-soaked.
1. Then we put them in the oven and follow the manufacturer's instructions.
2. Whilst the knuckles are roasting, we remove the ends of the green beans and shred them.
3. We put the chopped pumpkin into an oven dish with a few knobs of butter, we season and bake at 180º until the pumpkin is soft and has started to brown. This normally takes about 35 minutes, but it will depend on the size of the pieces.
4. Finally, we sauté the beans in olive oil for a couple of minutes, we season and serve with the pork knuckle, its juice and the pumpkin.