How to accompany foie and pâtés
Pâtés are very practical for preparing hors d'oeuvres or appetisers, and they are an excellent way of welcoming our guests to the table, above all if we are successful with the counterpoint of flavours and textures of a good matching.
Sweet, sweet-and-sour flavours, some fruity wines and crunchy textures combine perfectly with the fatty touch of foie.




26 November 2018
Share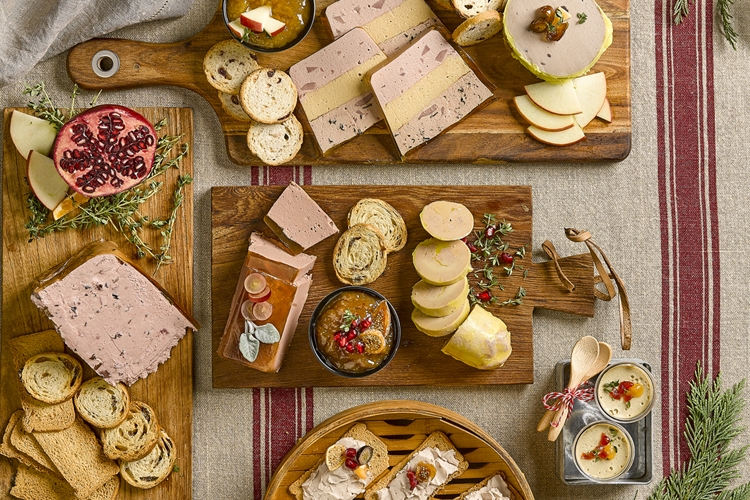 ACCOMPANYING...
With orange marmalade, red fruit, cranberry, blackberry or strawberry jam, which combine fantastically due to that sweet-and-sour touch.
With fig compot or jam, a slightly sweeter but highly aromatic combination.
With caramelised vegetables, such as onions or red pepper jam.
With fresh fruit, preferably grapes, but we can also prepare canapés with apples, pears or persimmons.
With nuts, especially walnuts.
With liqueurs: A reduction of liqueurs or juices such as must, Pedro Ximenez, or muscatel will also give our foie and pâtés a very special touch.
With toast, bread with raisins, brioche or sliced sponge cake.