Combined cheese, Iberian cold meat and pâté board
We bring you the best tips to prepare spectacular appetiser boards, pairing them to perfection.



Starters
4 December 2019
Share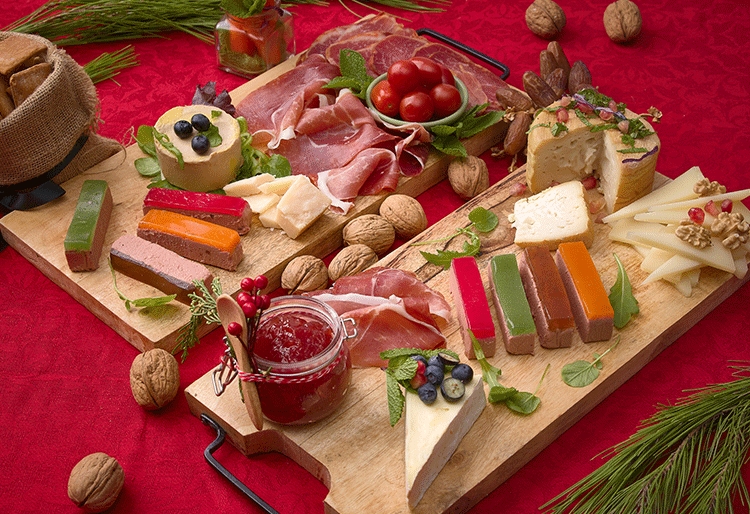 CHEESE
- You will need a strong cheese such as Cheddar, Gouda or Pecorino.
- A semi one such as Edam or Manchego.
- A softer one such as Brie, Camembert, or goat cheese.
- A blue one such as Gorgonzola or Roquefort.
PÂTÉS
- To serve, you can combine bread of different sizes and textures, such as crackers or sticks. You can also risk mixing it with flavoured bread such as olive bread.
COLD MEAT
- Serve the cold meat with nuts such as almonds, peanuts or pistachios.
PAIRING
- Harmonising a mild cheese, cold meat and pâté board with barrel-fermented white wines, or even with a glass of very, very cold Muscatel wine can be great fun. Serving an appetiser with half a gin tonic with lots of ice isn't that bizarre either. But you must always bear in mind that a sweet wine such as Pedro Ximenez from western Andalusia goes best with blue cheese, and a classical Reserva red wine for Manchego cheeses.