What should you take when camping? Ideas for camping meals
The camping season begins with the good weather. We give you a few ideas to make your camping meal both healthy and fun.


on today's menu
Share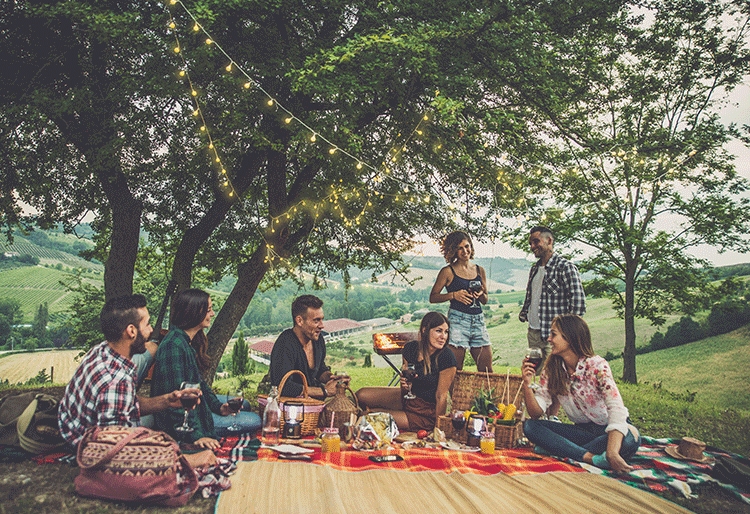 Although summer holidays are just around the corner and it is the time to start planning these, with the good weather, it is also time for weekend escapes. If you feel like spending a different kind of weekend with friends, family or as a couple, but want to be away from home, one of the best options is to go camping. Apart from being a lot of fun, it is cheap and is within the reach of most pockets.
What shall we take when camping?
If you have already located your tent, a sleeping bag and a pillow, you now need to prepare your utensils for cooking and eating.

• Small gas stove.
• Small cooking pot in which you can cook easy things like rice and pasta.
• Middle-sized frying pan.
• Glasses, plates and cutlery.
• Portable fridge.
• Folding table and chairs for sitting when eating and to enjoy relaxing times.
• Torches.
• Mosquito repellent.
• First aid box.


Food for camping
If you are planning to cook while camping, we will help you to make a list of foods that you can take ready-prepared and which will make your "mini holiday" easier.
• Always take a basic spice set (salt, pepper, oregano, curry, paprika and garlic powder). These items can make the difference between an insipid meal and a delicious one.
• Vegetables and fruit that will last for a few days out of the fridge.
• Tinned foods (legumes, vegetables, fish in oil, and even preserved meats) will last a long time and do not need to be in the fridge. Once open, they should be eaten straight away.
• Rice and dry pasta: as well as being able to combine them with almost every type of food, they also provide you with carbohydrates.
• Soups and other dried foods.
• Dry fruits and nuts: these can last for a long time and have a high energy value. Once opened, they should be kept covered when not in use to prevent the entry of dust or insects.


We recommend that you separate the storage of drinks from the food. When it is hot, more liquids are consumed, which means that the fridge door will be permanently open and subsequently there will be a loss of refrigeration.



Recipes to make while camping
Fresh Salad with Mango, couscous and mint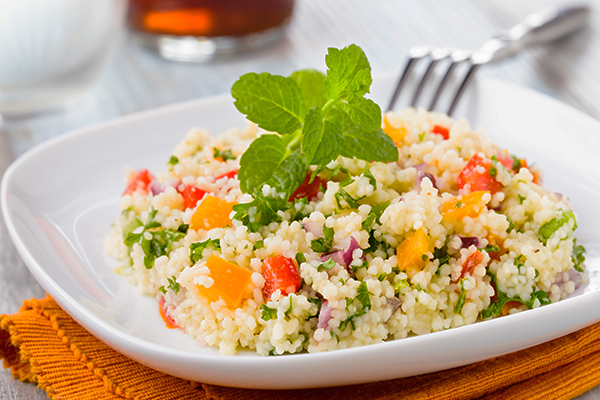 Ingredients ( 6 persons)
- 200 g of ripe mango
- 100 g couscous
- 80 g cucumber
- 60 g fresh parsley
- 20 g garlic shoots
- 10 g mint
- 50 ml lemon juice
- 40 ml extra virgin olive oil
- 8-10 radish
- Salt and pepper
To prepare:
- Firstly, prepare the couscous according to the instructions on the packet. Once this is ready, let it cool and put aside for later.
- Slice the garlic shoots parsley and mint and mix all the ingredients in a bowl. Peel the cucumber half, remove the seeds and cut into small pieces.
- Then, peel and cut the mango and add it to the salad. After washing the ends of the radish, add these as well. Add the couscous and, to finish, dress the salad with lemon juice, olive oil, salt and pepper to taste.