Banoffee Cake
Ingredients for 4 people:


100 g oat flakes, 175 g white cream cheese or butter, 250 ml whipping cream, 1 large egg, 3 ripe bananas, 400 g dulce de leche



Desserts
5 December 2019
Share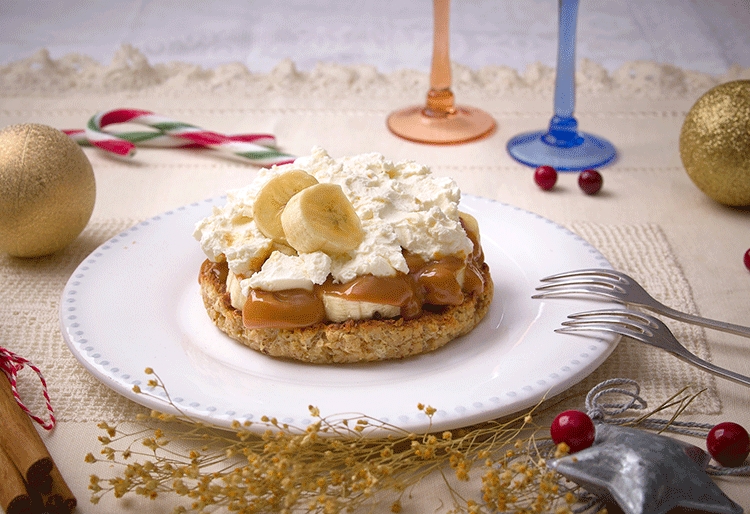 ELABORATION
1. Mix the oak flakes, egg, butter or cheese in a bowl. Spread at the bottom of the mould to create a base for the cake.
2. Bake at 180º for 15 minutes and then leave to cool in the fridge.
3. Place the sliced banana on the oat base until the whole surface is covered.
4. Coat with the dulce de leche and then add a layer of whipped cream.
5. Leave to stand in the fridge until serving time.