Valencian stew, traditional recipe
The Valencian stew is a traditional recipe which is very popular in cold weather. Discover this version of the stew and the recipe to make it

TRIED AND TESTED
Share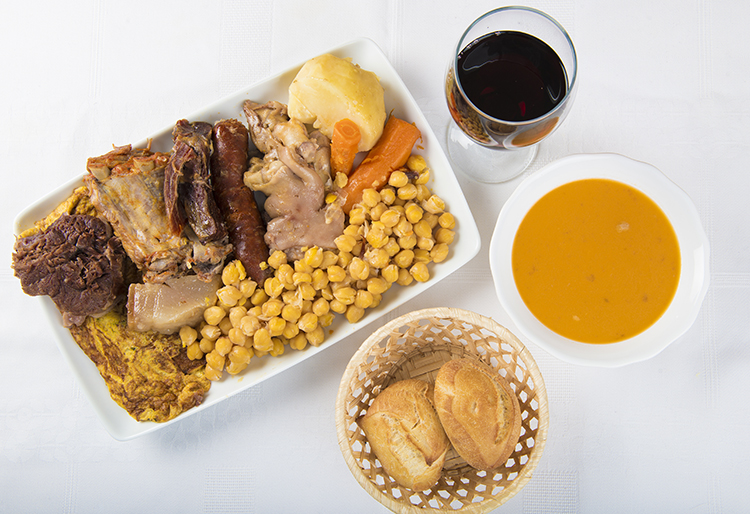 How good it is to eat a plate of stew on the coldest of days. The aroma conveys a sense of homeliness which brings back memories of its flavour, and it also fills you with energy. That puchero, or stew pot, which in Valencia is written as 'putxero', is capable of reviving the spirit. Fortunately, it is no longer just reserved for great occasions, such as Christmas Day, but there is now a tradition for preparing it on Wednesdays and you are free to serve it at any time.
The Valencian version of stew has its own peculiarities, as is the case in the rest of Spain, from the Catalan l'escudella to the cocido from Madrid, and including the Andalusian stew. The terreta stew shares the use of vegetables, legumes and meats with the other versions, but it adds some typical ingredients of the area, like the bajoqueta (green beans) or the napicol (kohlrabi). Another of its more distinctive features is that the meatballs are wrapped in cabbage leaves. And of course, then comes the serving ritual, which has a certain order, usually consisting of three courses (although this can depend on the home).
The Valencian stew in a pressure cooker
Preparation of the stew is not reserved for the most experienced chefs. You can cook it yourself following a few simple steps. After all, it's about putting good produce in a pot and letting it simmer in the water. If you want to reduce cooking times, then all you have to do is use an pressure cooker, and you'll have it ready in about an hour (as opposed to the three hours taken by traditional cooking, which you also need to keep an eye on). There are high quality models on the market that are non-stick and help you to preserve the taste of the ingredients as well as all their properties.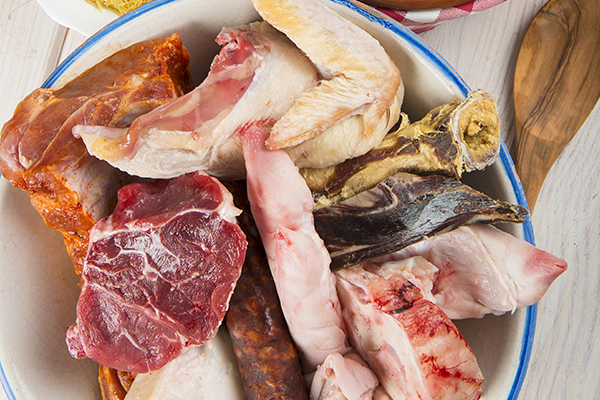 Ingredients to make stew
There are as many putxero recipes as there are families, but this list of ingredients, which you can easily find at Consum, will guarantee a good result for serving 10 people:
500 grams of chickpeas (soaked overnight or pre-cooked)
600 g. of chicken thighs
200 g. of chicken
300 g. of pig's trotter
200 g. of bones (veal, pork...)
500 g. of cardoons
280 g. of rice
1 kohlrabi
4 carrots
1 leek
Green bean
4 potatoes
Salt and pepper
For the meat balls (4 approximately):
300 g minced meat (veal and pork)
30 g pine nuts
1 tablespoon garlic powder
1/2 slice soaked bread
1 egg
Nutmeg
Cinnamon
Salt
¿And how do you make it?
It is possible that the easiest part is making the meatballs, as it only requires mixing all the ingredients in a bowl, kneading them into a ball shape and wrapping the resulting ball with previously scalded cabbage leaves. As for the stew itself, you need to fill a casserole with 3 litres of water and incorporate each ingredient in order, depending on the cooking time for each one. The same broth will be used to boil the rice in a separate pan to make the soup. With everything cooked, we will have the stew to start off the meal, and after this, we will move on to the chickpeas and the tray of vegetables and meat.
We explain the recipe step by step in this ARTICLE.
From now on, traditional cuisine will hold no secrets for you.