Orange salad
Ingredients for 4 people:

4 oranges - 1 pomegranate - 12 dates - 100 g cranberries - 100 g raspberries. FOR THE RASPBERRY SAUCE: 150 g raspberries - 40 g castor sugar - The juice of half a lemon - Mint for decoration



Desserts
21 November 2018
Share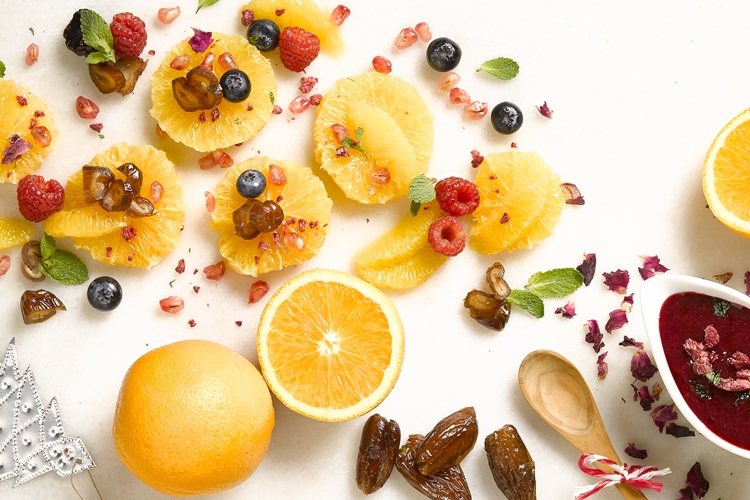 PREPARATION
This recipe has a high artistic content so we definitely need a helper to work as a team and bring out our more avant-garde side.
1. For the raspberry sauce, we put all the ingredients into a tall glass and crush until we have a very even mixture; if necessary we add a few drops of water to make the content more liquid.
2. We rectify the flavour with sweetener until it is sweet and sieve the mixture.
3. Now, we peel the oranges, removing all the peel so we can see the segments. We slice the oranges, chop the dates and give free rein to our imagination when we place all the ingredients in a dish!