Topic of the month
Easy and affordable Christmas recipes
When surprising people costs little.
TOPIC OF THE MONTH
Share
Spain is one of the European countries where, traditionally, we spend the most money on Christmas celebrations, especially with regard to food. But preparing the Christmas menu doesn't have to mean spending a huge amount if we take the necessary precautions. In addition, spending time on good presentation will help us to ensure that everything is as we like it without hurting our pocket.
8 tips to be the best host with little money
Always take advantage of offers and discount vouchers: both on websites and apps, as well as in physical stores. This type of offer will help you to save on your Christmas food shop.
Look for, compare and buy in the establishment that offers the best value for money: it takes time, but it can be worth it in the long run.
Take advantage of frozen foods: it is a good alternative to be able to eat premium products at a more affordable price. If you fancy fish or game meat, don't hesitate!
Do your shopping early: if you get organised in advance, you can always find the products you want at lower prices. An example are drinks or nougat.
Plan your menu according to your budget. It is a way of narrowing things down and not spending more than you planned to later.
Opt for seasonal foods: they taste better and are more reasonably priced. Additionally, you also help to look after the environment.
Exact portions: we are used to large quantities on Christmas menus. Let's be aware and only prepare the food we need to avoid throwing food away or buying too much. What's special should be the company and recipes we make.
Cheaper substitutes: steak, seafood and turkey have increased substantially in price, you can choose other very tasty but affordable products, such as chicken, duck or mussels.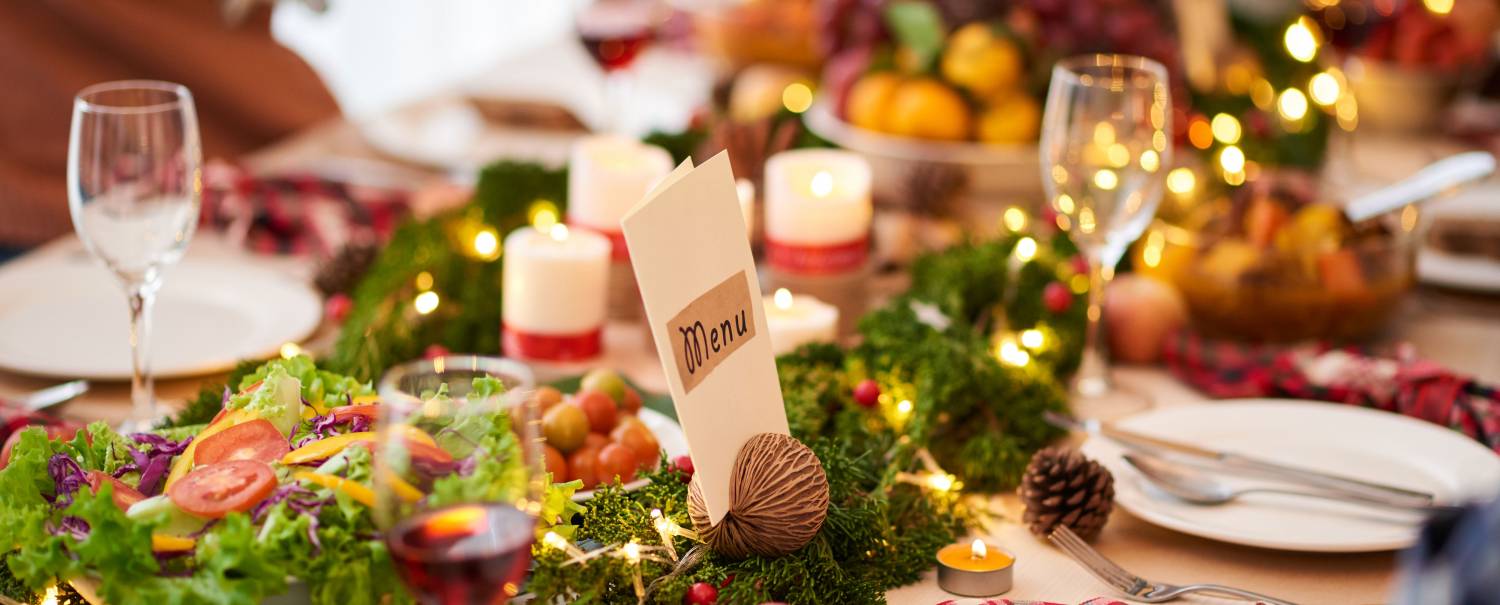 Affordable Christmas Eve menu
- Canapés: with a little imagination, you can make delicious canapés without spending a lot. And, since they don't need cooking, you will also save on electricity. We give you some options:
- Starters: this year you can opt for simple recipes, but presented nicely, to surprise your guests. Examples:
- Seafood: if you buy it early, you can freeze it without any problems or opt for cheaper alternatives, such as king prawns. You can also go for molluscs, such as mussels, which are cheaper and there are endless ways of preparing them.
- Meat: if you also choose to prepare meat, the portions can be smaller. We suggest:
- Dessert: given that everyone loves a sweet, we present you with several options for light desserts that are easy to prepare and will be the cherry on the top of your Christmas menu: