Types of meat: Which one is better for each dish?
Which meat is better to make a good stew? Which part of lamb is most tender? What are flanks and ribs used for? If you like cooking, but you don't know which cuts of meat to use for each dish, here we'll resolve all your questions.


how to shop
Share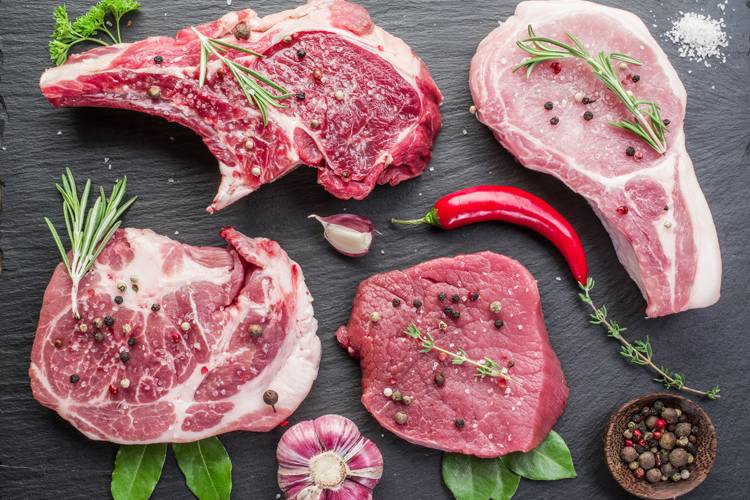 Knowing how to identify the type of meat or the cut you must use for each recipe is not always easy. However, it is an important decision, as the success of the dish largely depends on the cut of meat.

Although each animal has its own types of cut or pieces, the names of which may vary depending on the geographical area, there are two large groups: on one side, mammals (beef, pork and lamb) and on the other, poultry (chicken, turkey and other birds).

BEEF, PORK AND LAMB

Depending on the dish you want to make, you should buy:


• For stews and casseroles: tender, juicy cuts are recommended so that the meat doesn't dry out and is soft after cooking. The best cuts of meat for stews are moist and gelatinous. This meat seems hard before cooking, but goes soft and tender after cooking on a low heat. This is because the collagen of its fibres jellifies. Chops and flanks are recommended.
• For roasts: usually, the best cuts to roast are superior category cuts, that is, large cuts that have 'clean' (without fibres) and juicy meat, regardless of it being pork, beef or lamb. But, should you decide on beef, use sirloin for grilling and rump or ribs for roasting. For lamb, the shoulder, leg and rack of lamb (joined, unboned chops) are the tastiest cuts. If you want to roast a suckling pig or lamb, it is recommended to buy half or a quarter of the carcass.
• To fry or to cook in breadcrumbs: for this type of dish you'll use less 'eye-catching', but just as tasty, cuts of meat, such as the cap, ham steaks or beef round, the breadcrumbs make them look tastier, while protecting them from the heat and making them tender.
• To grill: very noble cuts with little fat, such as sirloin, chops or loin, are recommended.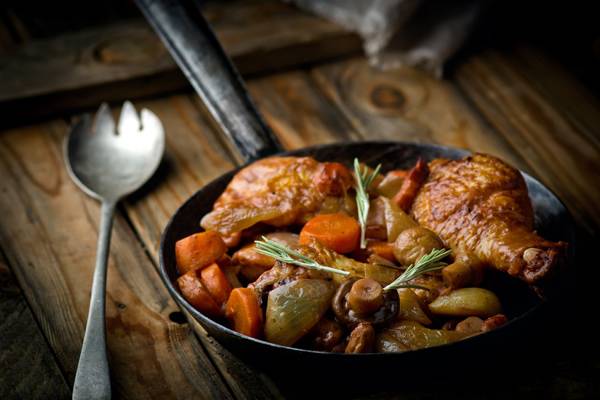 CHICKEN AND TURKEY
In general, any poultry cut is good for stewing; the breast is usually recommended for grilling or cooking in breadcrumbs, because they are easy to fillet. If you want to make a roast, it is recommended to by a whole chicken or turkey, and if you want to stuff it, you can buy it boneless. Generally, you can indistinctly use all chicken pieces for cooking, although the lower parts are the least dry, such as the thighs, drumsticks, etc.

As for rabbit meat, although it is not poultry, you can apply the same tips as for chicken and turkey, as it has a similar size and structure.

However, if you have any doubts about certain cuts, always ask your butcher who will advise you on which meat is best for each dish.
¿CÓMO LO PREPARO?




STEW
CASSEROLE

ROAST

GRILL

BARBECUE

Shin
Flank
Rib


Shank

Round
Pez
Flank


Rump

Round
Rump
Cap
Loin


Sirloin




Ribs




Entrecote




Steak




Sirloin



Klank
Neck
Leg

Shoulder
Leg


Rack of lamb



Chops
Leg


Shoulder




Chops




Leg




Shoulder



Ribs
Shoulder


Head



Ham
Whole s

houlder




Shirloin




Head of loin




Loin




Chops




Loin




Sirloin



Chuletas
Costilla
Panceta


All cuts




Whole pieces




Open thighs




Chops




Ribs




Belly




All cuts




Whole pieces




Breast fillets




Thighs




Breast of the bone Open rabbit